Reading Time:
< 1
min
A while back I shared how you shouldn't try to hustle those that you wish to serve. Taking shortcuts to try to reach people is rarely a good idea.
For example, the below came in the mail from a local HVAC company, with the indications of a check (such as "pay to the order of") clearly visible through the envelope window. During tax season, this is probably a great way to get people to open the mail.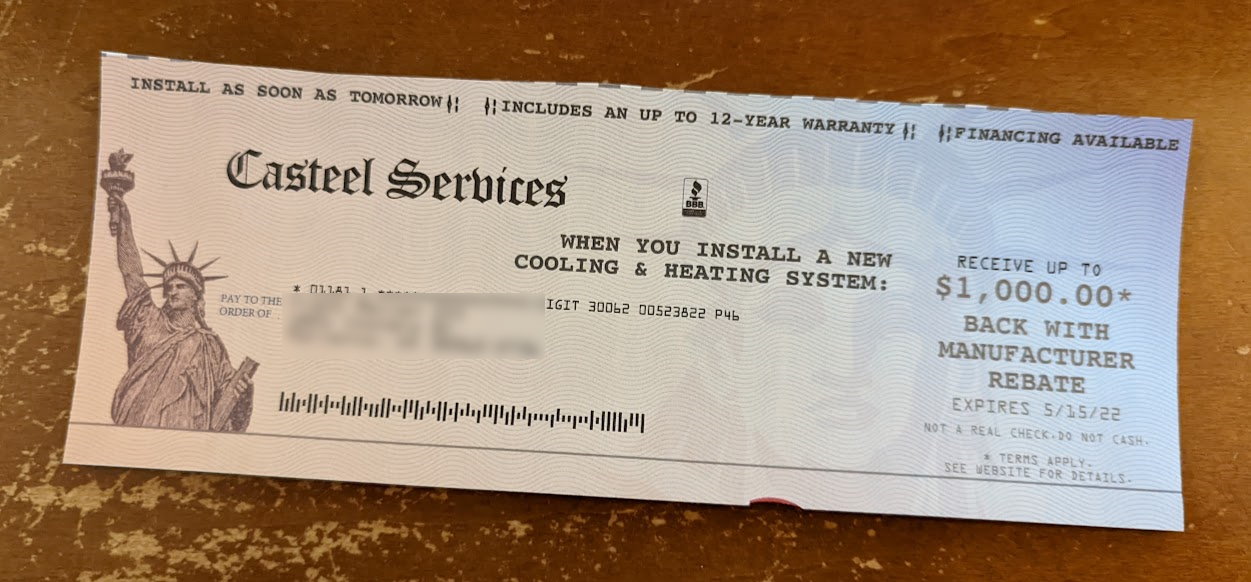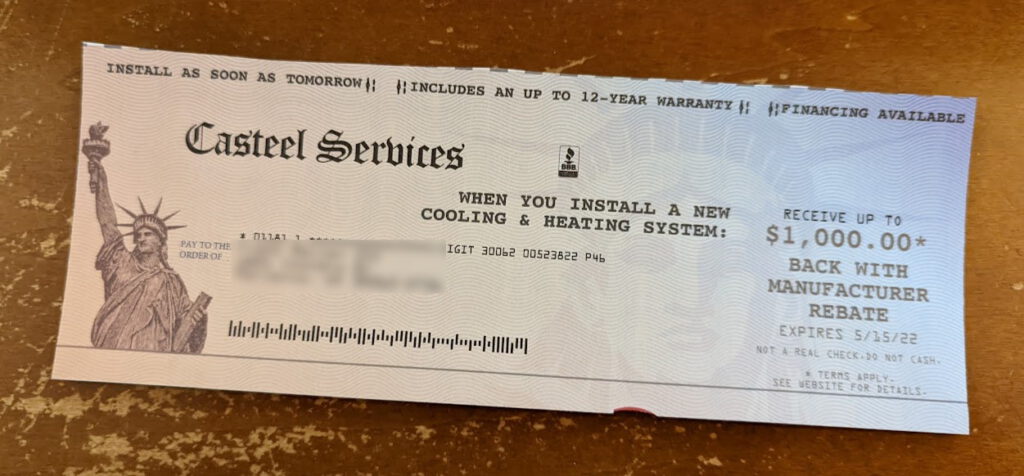 As a result, Casteel has begun our relationship by being intentionally deceptive in order to start a conversation. How could that possibly lead to a good outcome? Hustling those that you wish to serve is just a foolish and selfish thing to do. David Meerman Scott has said that you can Buy, Beg, Bug, or Earn attention — even he didn't think that "deceive" was something that should go on the list, because it's so ridiculous.
If you're in the Atlanta area, use a company like Summit Heating and Air instead. They've earned the respect of our area by being heavily involved in the community, treating people right, and never sending out deceptive mail like this one.