Reading Time:
< 1
min
Just over a year ago I told you about how I used Blinkist to "read" popular books in about 20 minutes. It's certainly no replacement for a proper reading of the book, but it's a great way to get an idea of what it's about and then perhaps dig into the full book later.
If 20 minutes is somehow still too much, then the new BookStash might be your answer. They distill books down even further, with average book taking three minutes to unpack. Each book is broken into roughly 12 cards, each of which explains a "key idea" from the book. It looks like this: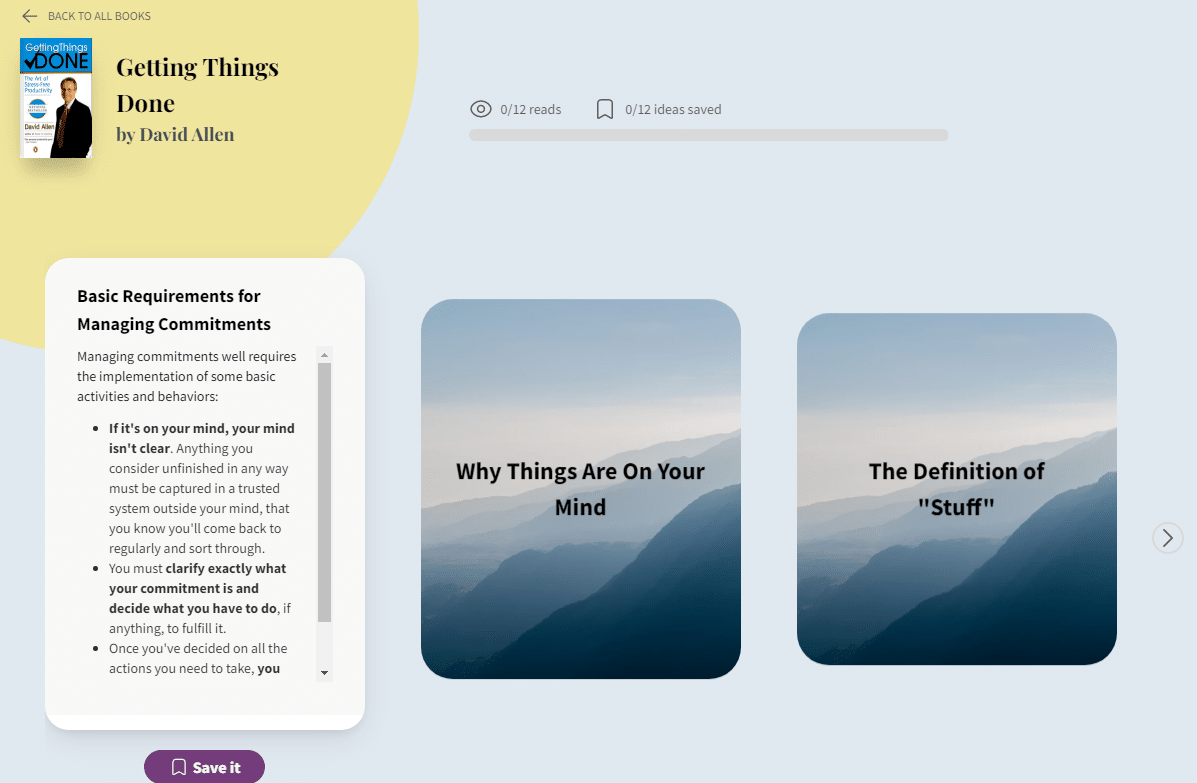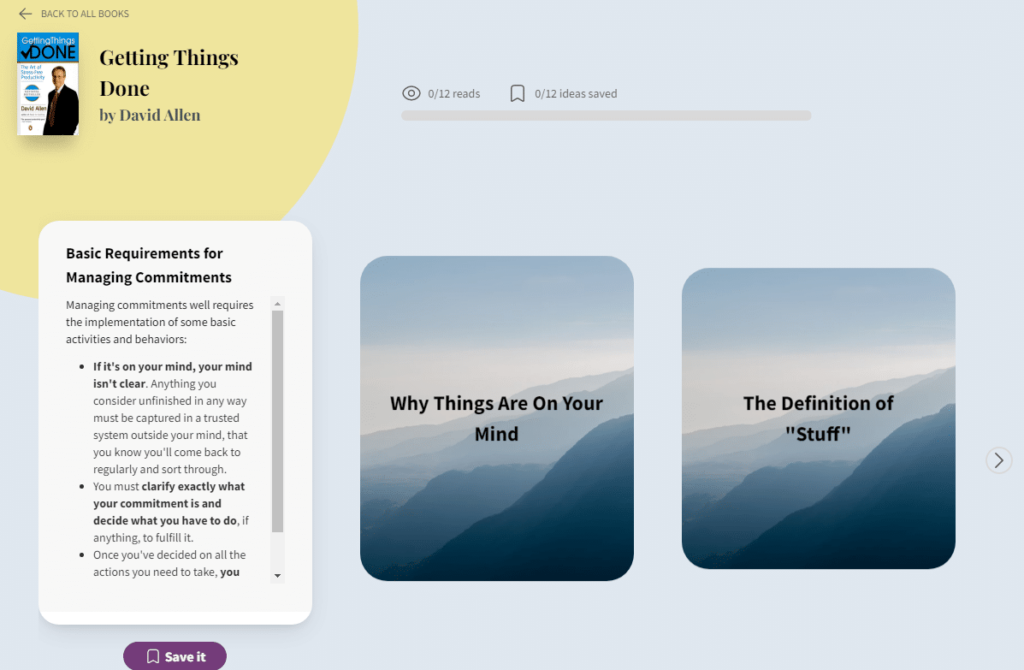 The BookStash service is tied into the popular DeepStash, which is a great place share and read articles and their summaries and insights. I'm still just dipping my toes into DeepStash, but it seems like a fantastic community, with a well-designed product, and may be a place that I end up spending a good deal of time.
When it comes to reading books, most of my reading is still on full books (on my new Kindle Paperwhite), and then a few on Blinkist. BookStash is a neat concept, and I might use it for some quick looks at books that I'm interested in, but we'll see if it sticks.