Reading Time:
2
min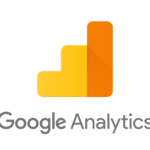 If you pay close attention to your Google Analytics stats, you may have recently been excited to see that you're getting some traffic from sites such as lifehacĸer.com and ɢoogle.com. Before you celebrate too much, take a closer look at those addresses; do you notice anything strange about the "k" in Lifehacker or the first "G" in Google? As explained by The Next Web, they're using strange Unicode Latin letters to look very similar to those popular sites while actually being something very different.
What makes this problem so unique and worrysome is that those sites actually work (but please don't visit them). If you put them in your browser, you'll actually end up on the spammer's site and run the risk of infecting your computer.
The solution
Fortunately, there are a few easy solutions to this:
Ignore them
The easiest thing to do is simply ignore those shady links. They're annoying, but can only hurt you if you click on them.
Block them in Analytics
For many of us, though, those sites are showing up in Google Analytics hundreds of times, throwing off your stats. We wrote a WordPress plugin a while back to combat "referral spam" such as this, and it's been updated to block these new guys. You can download the plugin here.
After you spend the time to install and activate that plugin, you'd be wise to work on blocking the "ghost referrals" as well, as explained for you here.