Reading Time:
< 1
min
With this title I'm not referring to "fake news" or political leanings (though those are important topics), but more to the fact that what you see in the news is based on what draws eyeballs, not what's really going on.
As I've shared before from Darrell Huff's excellent book How To Lie With Statistics:
It assumed that newspaper space given to crime reporting is a measure of crime rate.
I think the best example of this can be found in our causes of death. You have three completely different sets of data:
What the media talks most about
What we're most worried about, and
What actually is most likely to kill us
This chart from OurWorldInData shows numbers of 2016, but it's striking (click to enlarge):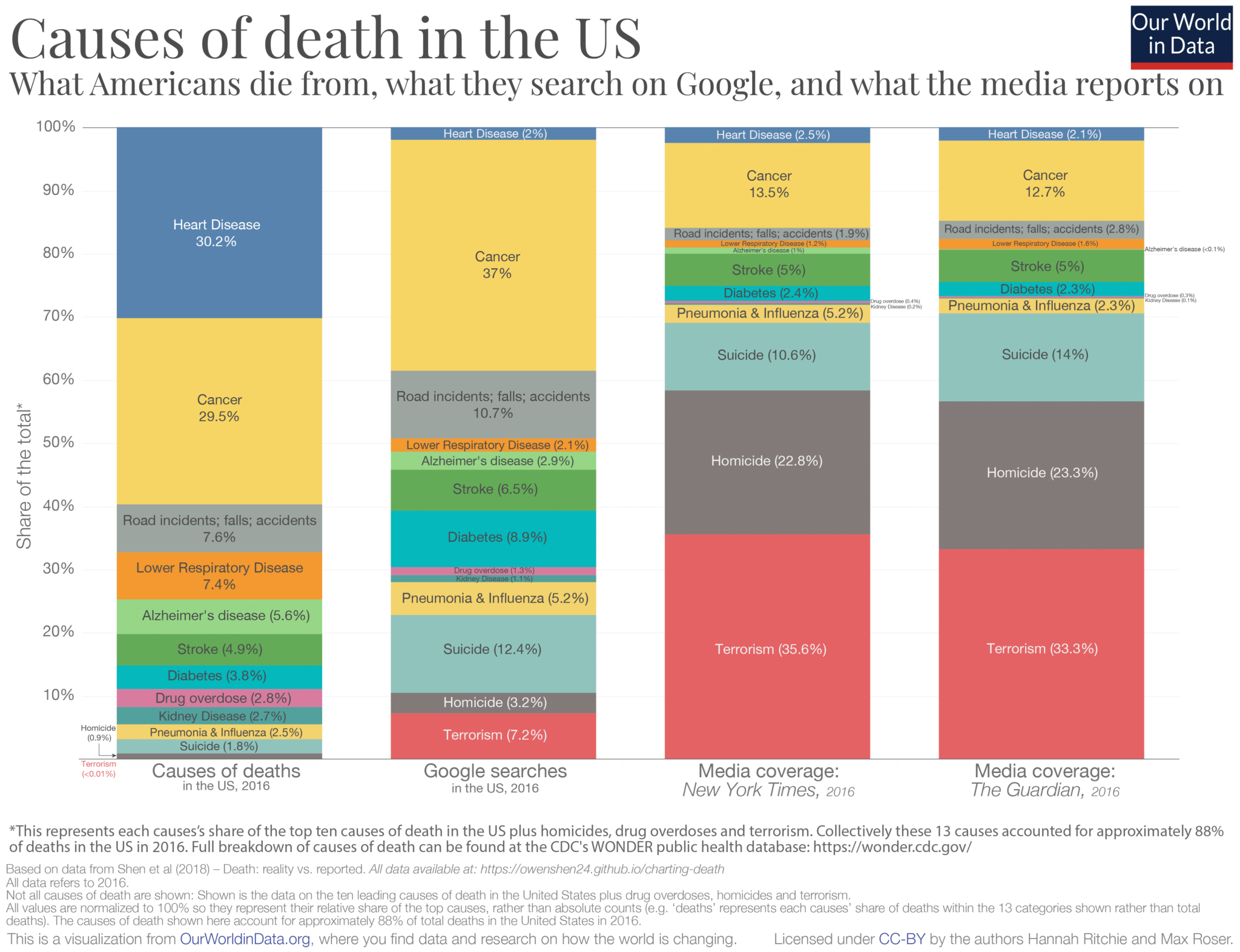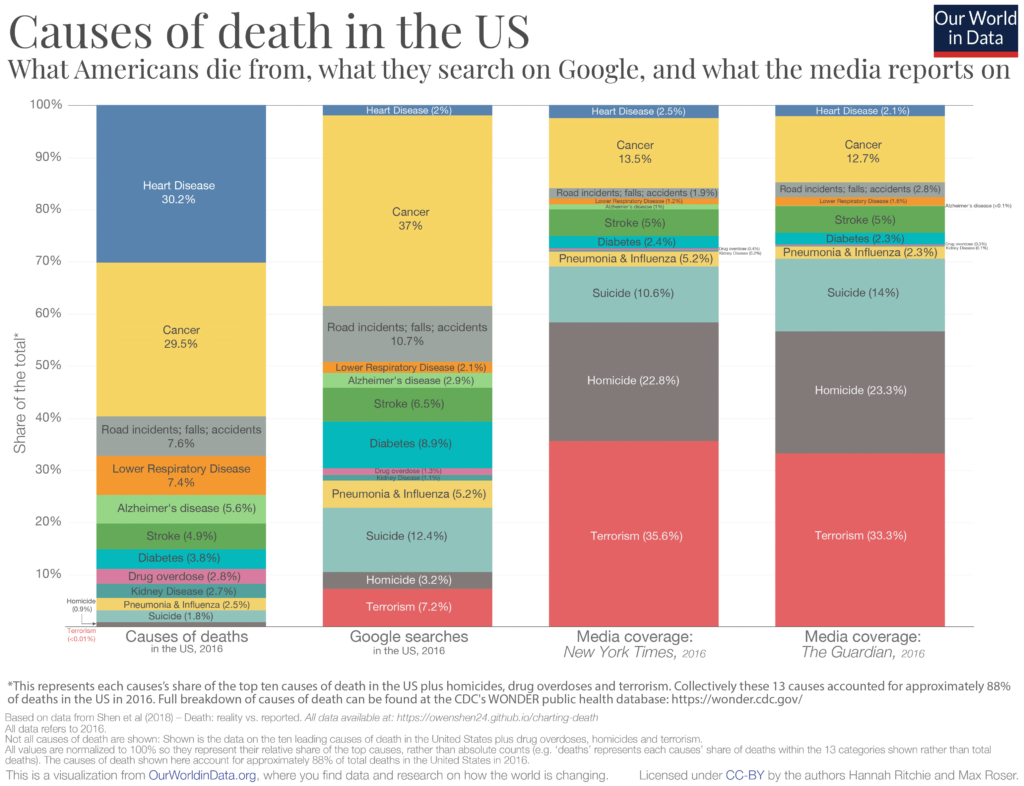 It's easy to be worried about things like terrorism and homicide, and while they're certainly real problems, they account for less than 1% of our deaths while taking well over 50% of the spotlight on news sites.
People get upset about what "the media" covers (or fails to cover), but their business is about getting people to watch. You are now the media, and it's your job to dig past the filter bubble that sites put you in.
Read the news and stay informed, certainly, but don't expect that what you're reading is an accurate look at the world around you.