Reading Time:
2
min
I do most of my reading on my Kindle, for reasons I've explained earlier. I enjoy the experience, and it makes it easy to migrate my highlights over after I'm done reading.
From time to time I'll pick up a "real" book, but it's rare. In most cases, it's only when I don't have a choice, like with Blake Howard's "Radically Relevant" that is only available in print. In the case of Blake's book, it's print-only because of the powerful design behind it — there's no way to replicate that experience on a Kindle.
The same is true for these two books. Not only are they well-designed and not suited for Kindle, but they also happen to be massive.
Sapiens
The first is Sapiens: A Graphic History, which is almost like a giant comic book. I've mentioned the traditional "Sapiens" book before, which is absolutely a must-read, but this is a different take on it. See an example page here: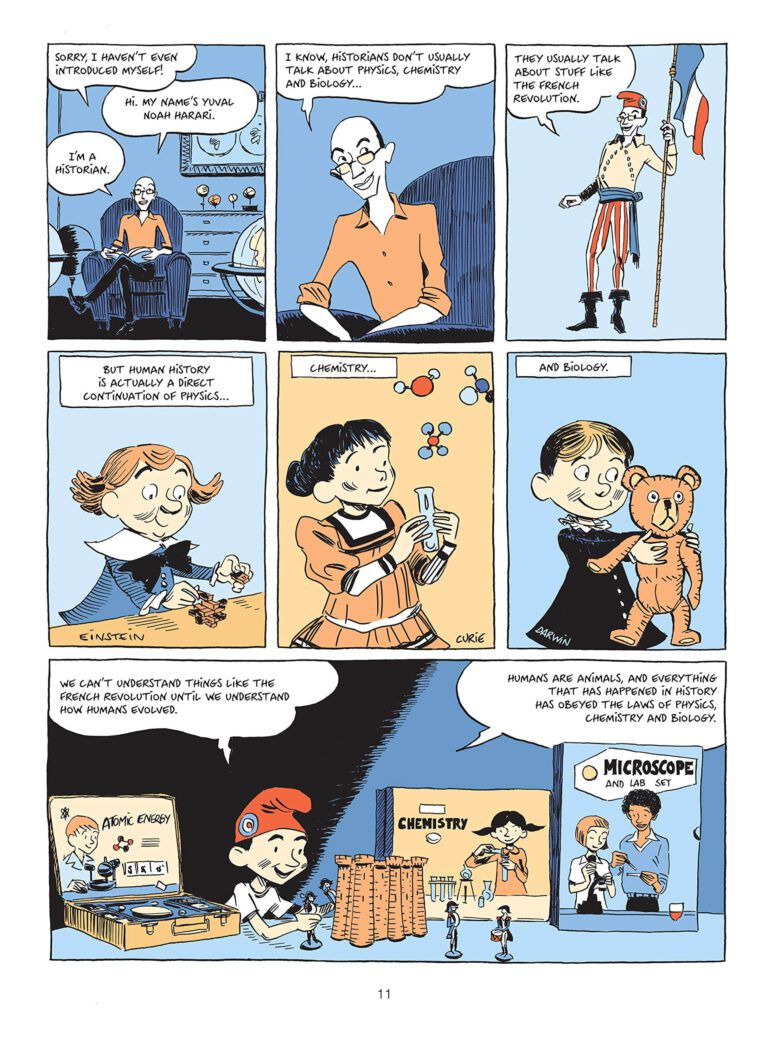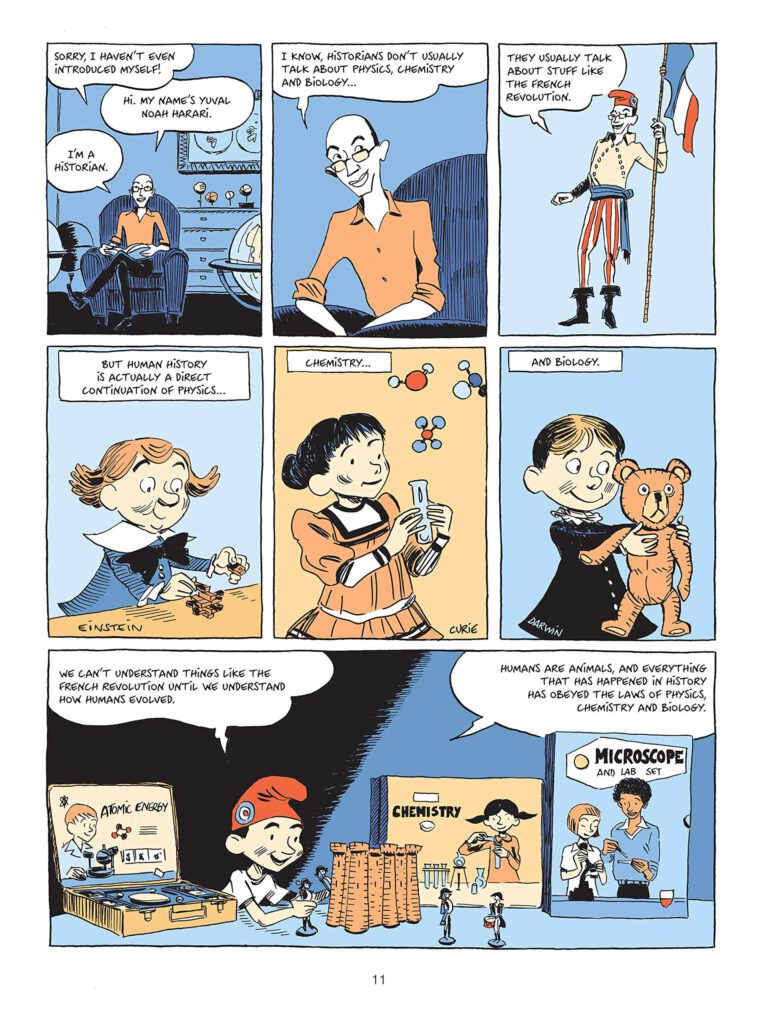 To make it readable and look good, the book is roughly 8″x11″ and nearly an inch thick. Despite the hefty size, it's less than half the number of pages of the original "Sapiens" and (given the sparse text on each page), probably a 5-10x faster read. It's a great way to see the book through a different format and pace.
Poor Charlie's Almanack
The other "big book" I got this year was Poor Charlie's Almanack, covering the "wit and wisdom of Charlie Munger", the business partner to Warren Buffett. Much of info from this book was included in the book "Seeking Wisdom" (some posts about that here), but I thought it'd be worth reading the full book. I've started, but it'll be a while.
In terms of size, it's another biggie at 10″x10″, 1.5 inches thick, and weighing over 5 pounds. It also generally sells for around $65, so it's not your normal book!
It's a fun change of pace to go from traditional books on Kindle to these, and I'm enjoying them. I'm nearly done with Sapiens, as it's a quick read, and I'm looking forward to digging deep into Munger's book over the coming weeks.