Reading Time:
< 1
min
There are a lot of people that I trust, but very few that I trust unconditionally. When it comes to leadership in politics, there is no one that I will follow "no matter what".
Some have been close. Mike Boyce was transparent, focused, and always did what he felt was the right thing, and I supported him fully. Even then, it wasn't unconditional — if he did something morally corrupt, my allegiance would have changed instantly.
Lately, though, it seems like people are following leaders regardless of circumstance. Adam Grant said it well in a recent tweet: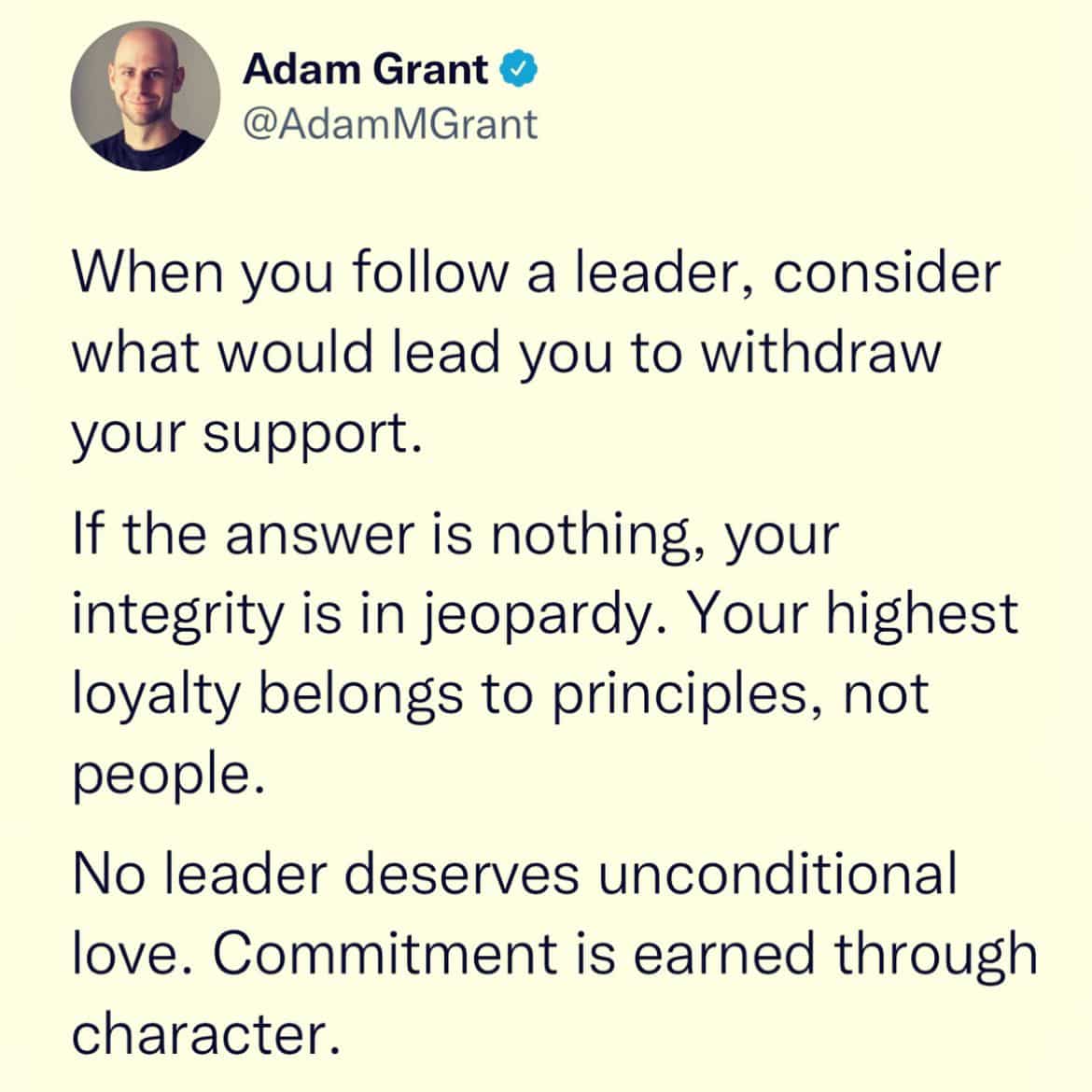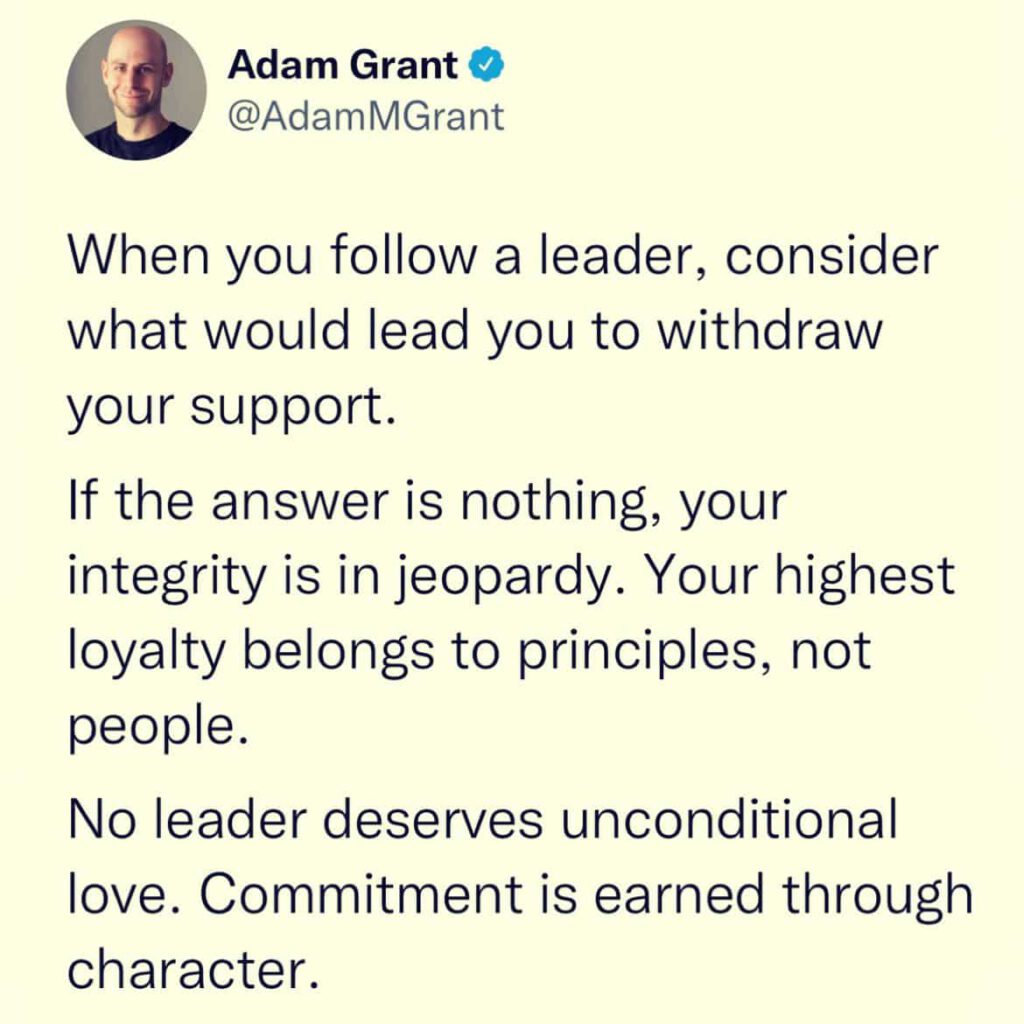 I like his idea of considering what it would take ahead of time. Take Donald Trump, for example. What if it turns out that he is jailed for taking those classified documents to Mar-a-Lago? Or if his tax returns are released and they're full of shady dealings? At what point would you turn away?
This isn't about Trump, though — this is for any leader that you follow. I essentially have no full trust or allegiance to any national leaders, though I still have some with local leadership.
Even then, at all levels, there is no one that I will categorically support.
With the various elections coming this fall, what would it take for you to vote for "the other side" instead?