Reading Time:
< 1
min
It's kind of a weird title, no? To be able to think for yourself, you need certain friends around you? It might not be as weird as it seems.
George Mack recently published a great tweet that explains it more thoroughly. In short, you can have two kinds of friend groups:
Centralized friend groups that share the same history, beliefs and values.
Decentralized friend groups that share wildly varying beliefs.
While having centralized friend groups can be important for your well-being at times, if you don't intentionally interact with the decentralized groups you're likely to simply follow their thoughts instead of seeing more angles and thinking for yourself. Understanding the thought process of people that you don't agree with is a great way to begin to have rational discussions with them.
This points back to some of my previous posts, encouraging you to see both sides of the aisle and fighting to avoid the filter bubble. Really, though, the best explanation of this is a nice graphic that George put together that explains his thoughts on it.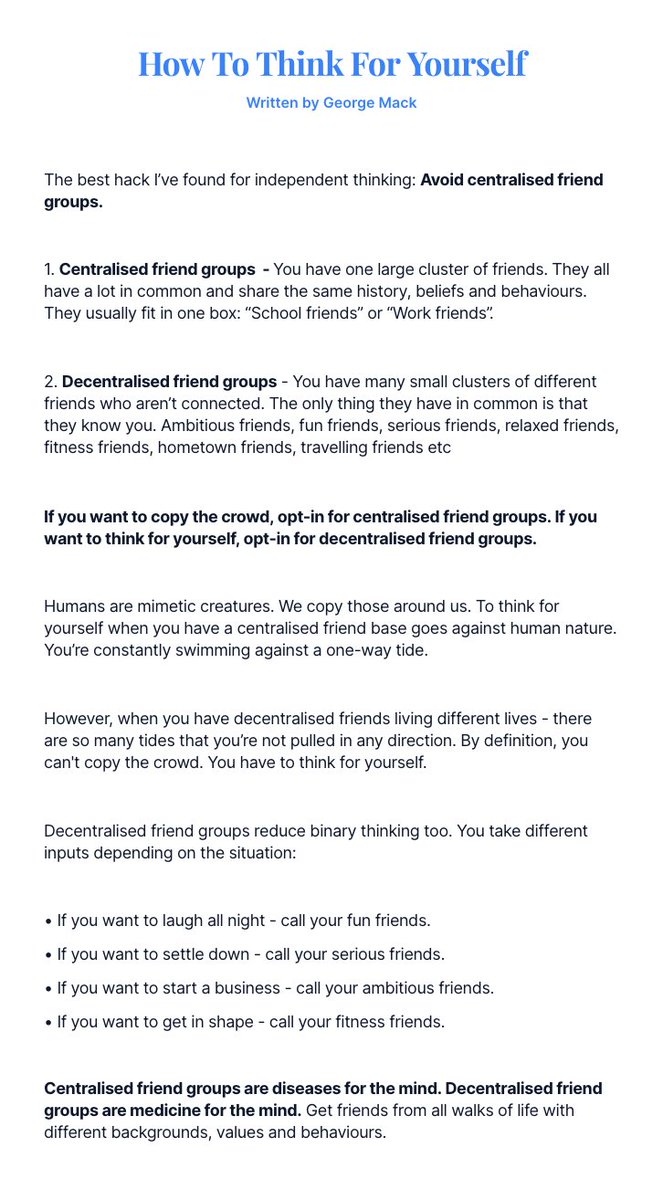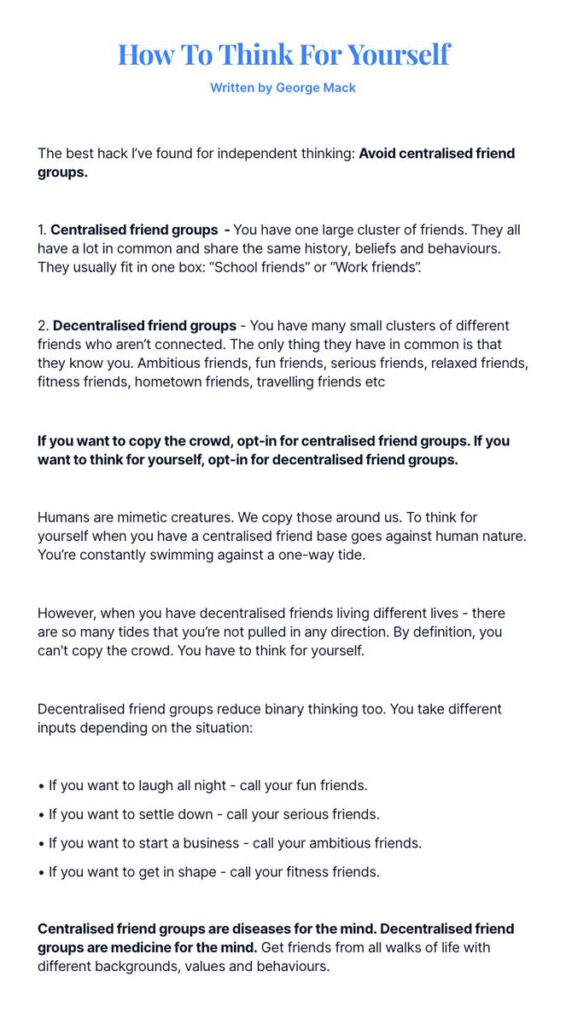 For more, check out George's tweet and the discussion that followed it.