Reading Time:
2
min
I've not talked much about specific gadgets or plugins lately, but I'm finding tremendous value from the (free!) WordPress Editorial Calendar plugin.
While I publish a new post every day on this blog, I write them in batches as I have time. As a result, I generally have 5-10 posts ready to go that are drafted in the system.
Pretty quickly I saw how messy this could get. In the normal WordPress view, drafted posts are just mixed in with published ones, and it was hard to get a quick glance at what's ready to go.
Further, I sometimes have a specific order for a few posts (if one concept ideally follows another), and that was kind of tricky as well. This plugin helped a lot, and it's very simple.
Here is a screenshot of how it works: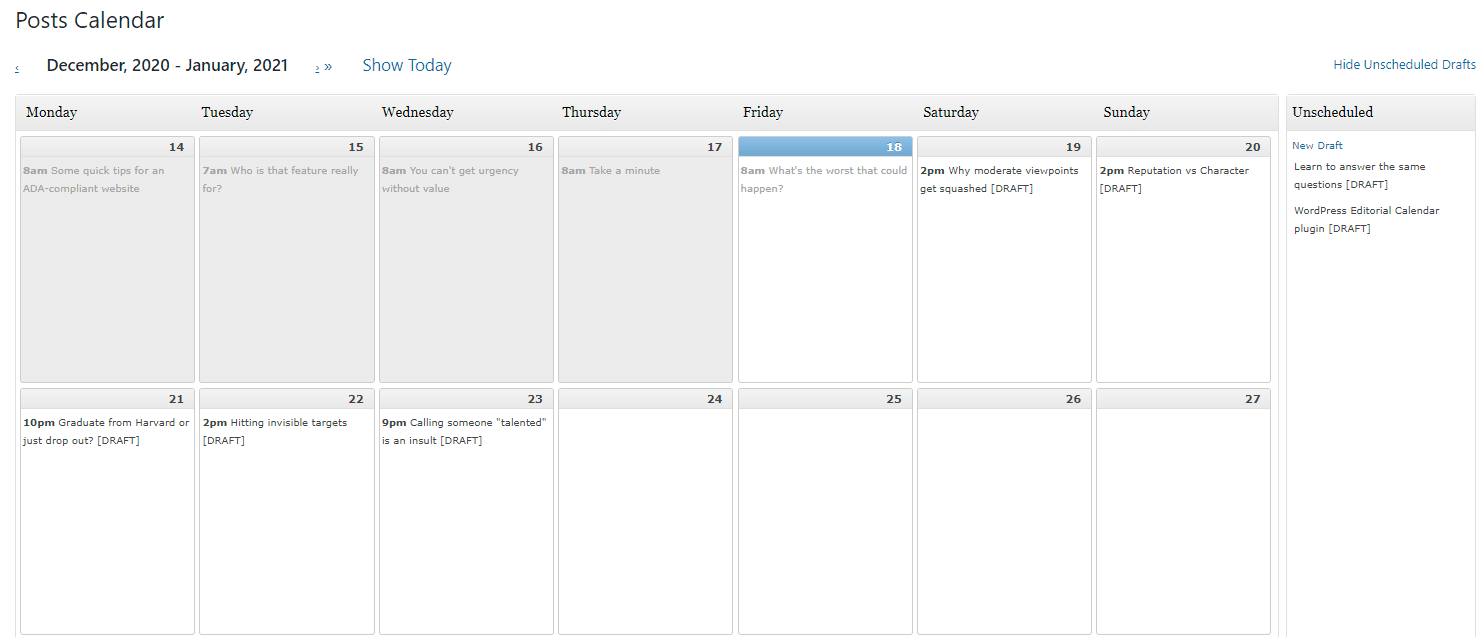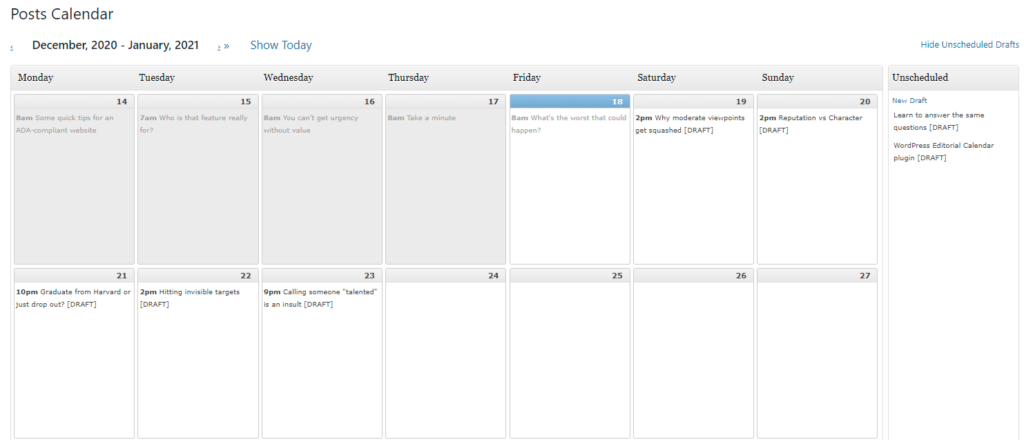 It shows a history of what I've published, and it puts any new draft posts in the "unscheduled" bucket on the right. When you know where you want to put it, you just drag it to that date on the calendar.
From there, you can choose to have posts automatically publish at the scheduled time, or just leave it as a draft for you to manually post. I personally leave them all as drafts so I can give it one last readthrough before I publish to hopefully catch any lingering typos.
If you have a lot of posts to try to keep up with on your site, I'm finding the Editorial Calendar plugin to be a great help!
If you're not yet blogging, I've created a course to help you get started, including a video that goes more in-depth on how I use this specific plugin. Check it out here if you're interested.