Reading Time:
2
min
The history of the smartphone is fascinating. For the last 20 years, various things have been coming together to help your phone replace a wide variety of separate devices, including notepads, cameras, GPS units, etc. This image is a fun example of that: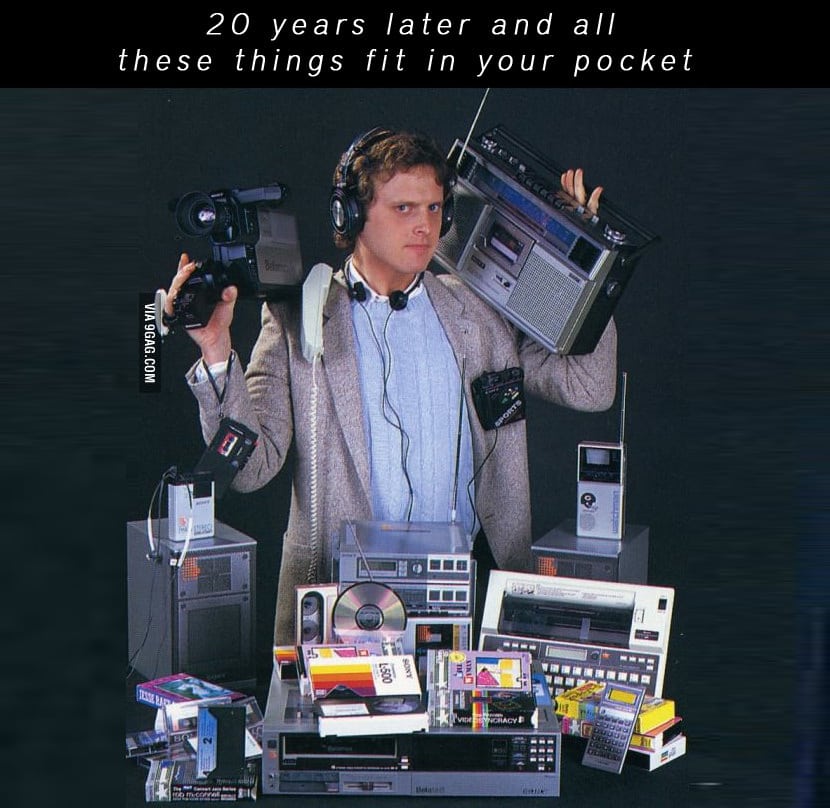 Now it seems like things might be going the other way a little bit. Now that your phone replaced all of those items in one device, that one device is slowly splitting up based on use case.
You already have smart watches and increasingly smart ear buds. We're not far from having some kind of augmented reality piece to help with vision (similar to Google Glass, but more smoothly integrated), and all of those devices are getting smarter with each iteration.
At that point, you'll be able to talk to your ear buds to get information from your assistant, see things like driving directions and social media updates on your glasses, take pictures with your watch or glasses, and really accomplish quite a lot without even taking your phone out of your pocket.
As Ina Fried says, though, this doesn't mean that your phone will go away. In her words:
The smartphone isn't going away. The laptop computer didn't make the desktop vanish, and the phone didn't do away with the laptop. IBM's mainframe business is still going strong,
At the next phase, I see our phone being the hub for all of the other devices. If those external devices can remain relatively "dumb", with your phone supplying the smarts, they can be smaller, lighter, and have a battery that lasts longer. Tech may eventually catch up to have them replace your phone entirely, though we're probably some distance from that.