Reading Time:
2
min
When you make a decision to do something, that decision also means that you're not going to do something else. That's not necessarily a bad thing, but it's an important part of any decision-making process.
Even a lack of a decision is decision in and of itself. By choosing not to decide, you're letting the status quo continue. This also could be a good move, but it's a decision whether you mean it or not.
The history of the word "decide" really means that, too. From Josh Kaufman's "The Personal MBA":
The word "decide" comes from the Latin decidere, which means "to cut off." When you make a decision, you're cutting off the other possible avenues that you could explore, leaving only the path you're committing to. If you're not cutting off viable options, you're not really making a Decision.
As you've made decisions throughout your life, you closed off paths that were once possible and set yourself on the path you're on today. I'm sure you can think of major decisions in your life that would have altered it quite a bit, and you'd be in a whole different place right now.
That might be a good thing or a bad thing, but it's not over. Tim Urban built an incredible graphic that helps illustrate that point: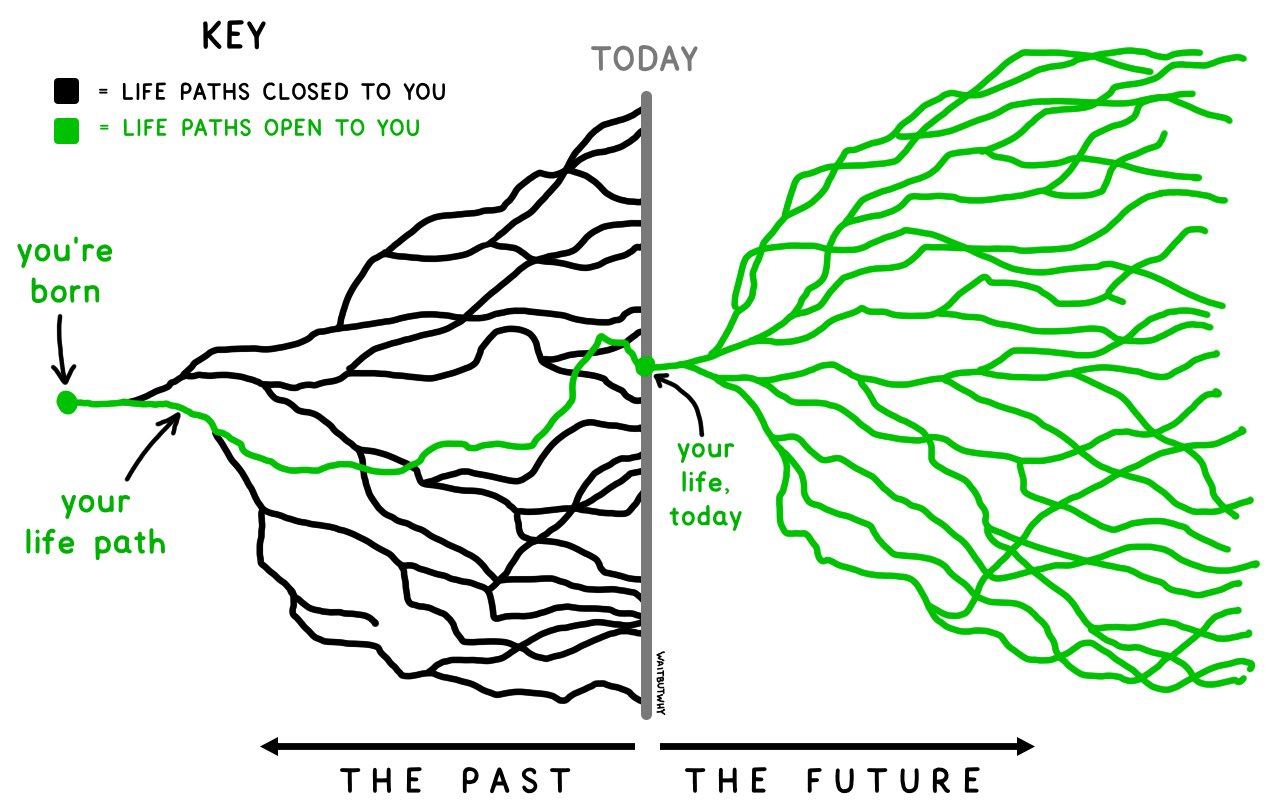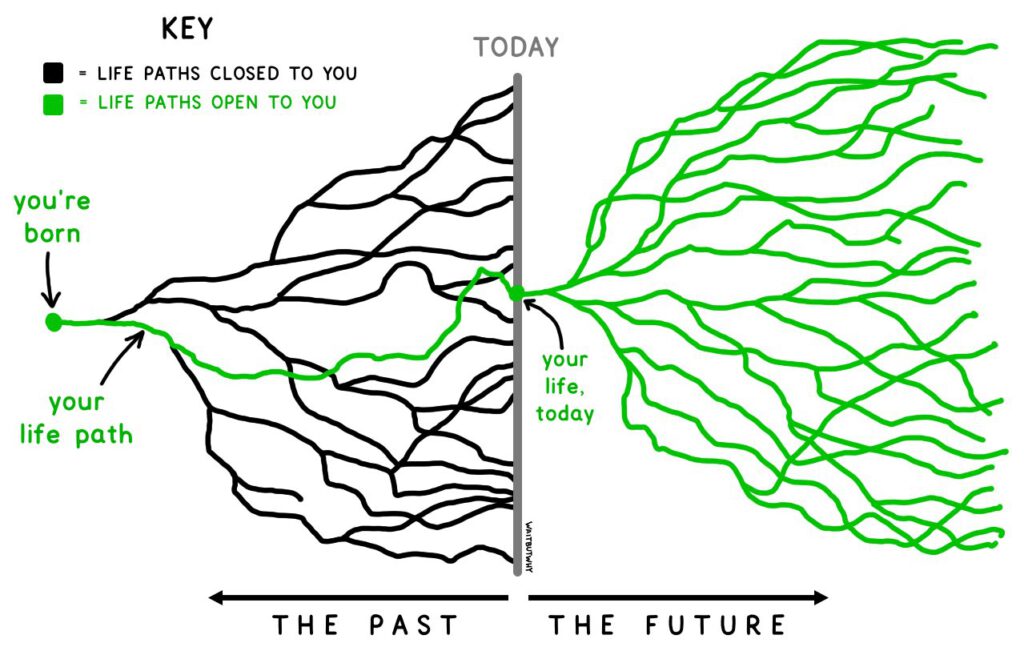 It's almost a bit daunting when you see it that way. You have thousands of paths in front of you, but you can only choose one of them. If you get paralyzed and can't decide how you want to move forward, you're still going to move forward. Pull out the knife and make a decision.
Your decision may not work out as well as you hope it will, but do the best with what you have and things should work out over time.