Reading Time:
2
min
For the past few years, Google's "page experience" update has essentially been used as a tie-breaker. If you have features such as HTTPS on your site (which you should), or your site loads quickly (as it should), those weren't huge ranking boosts. In fact, Google confirmed back in 2015 that HTTPS was essentially just a tie-breaker — if your site and another were mostly the same, but one had HTTPS and the other didn't, that would push them over the top.
When it comes to what "page experience" specifically means, Google generally looks at these items (via SE Roundtable):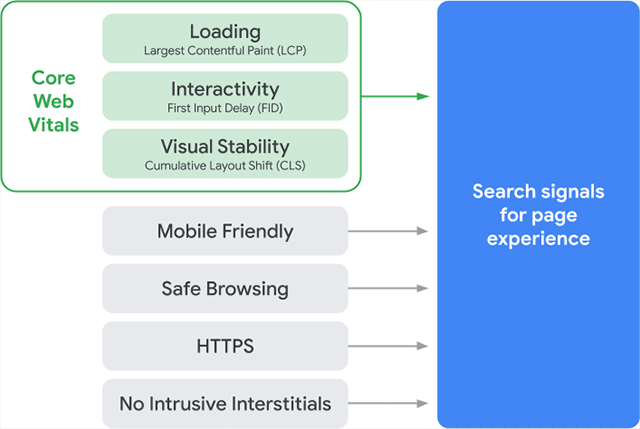 Those items have all been fairly low on the importance scale to Google, when compared to content and relevance, but they're growing. As they're growing, though, Google's John Mueller was quick to point out that they "don't replace relevance".
This all goes back to a concept that I first shared back in 2014 that Google doesn't really change the rules. These adjustments are indeed changing things a bit, but they're all back to the main mantra of "do what's best for your user". Things like safe browsing and mobile friendliness are always good, so it's wise to keep an eye on them.
Content is still the most important thing for you to focus on, but these pieces are gaining in importance and should never be ignored. You can learn a lot more about these changes over on this great post on the SE Roundtable blog.