Reading Time:
3
min
Contact management can be a pain. Most people will add some contacts from their phone, add some from their email, end up with duplicates and some missing info, and just have a big mess on their hands. We've all been there.
I spent much of 2016 trying to find ways to get things organized. I had switched to Google Contacts years ago (back when I still used an iPhone), largely so I'd be free to use whatever phone I want. iPhone and Android both work great with Google Contacts, so that was step one.
Even with that, though, I had kind of a mess. I had my personal Gmail contacts (which synced to my phone), my GreenMellen contacts (through Google's "G Suite") and then we also use ProsperWorks as our GreenMellen CRM, which had a separate set of contacts.
FullContact
The first piece I added was FullContact. It's an online contact manager that happens to sync with Google. I had it pull in my Gmail and GreenMellen contacts so I could sort them out. It detected most of the duplicates, and fairly quickly I had things cleaned up.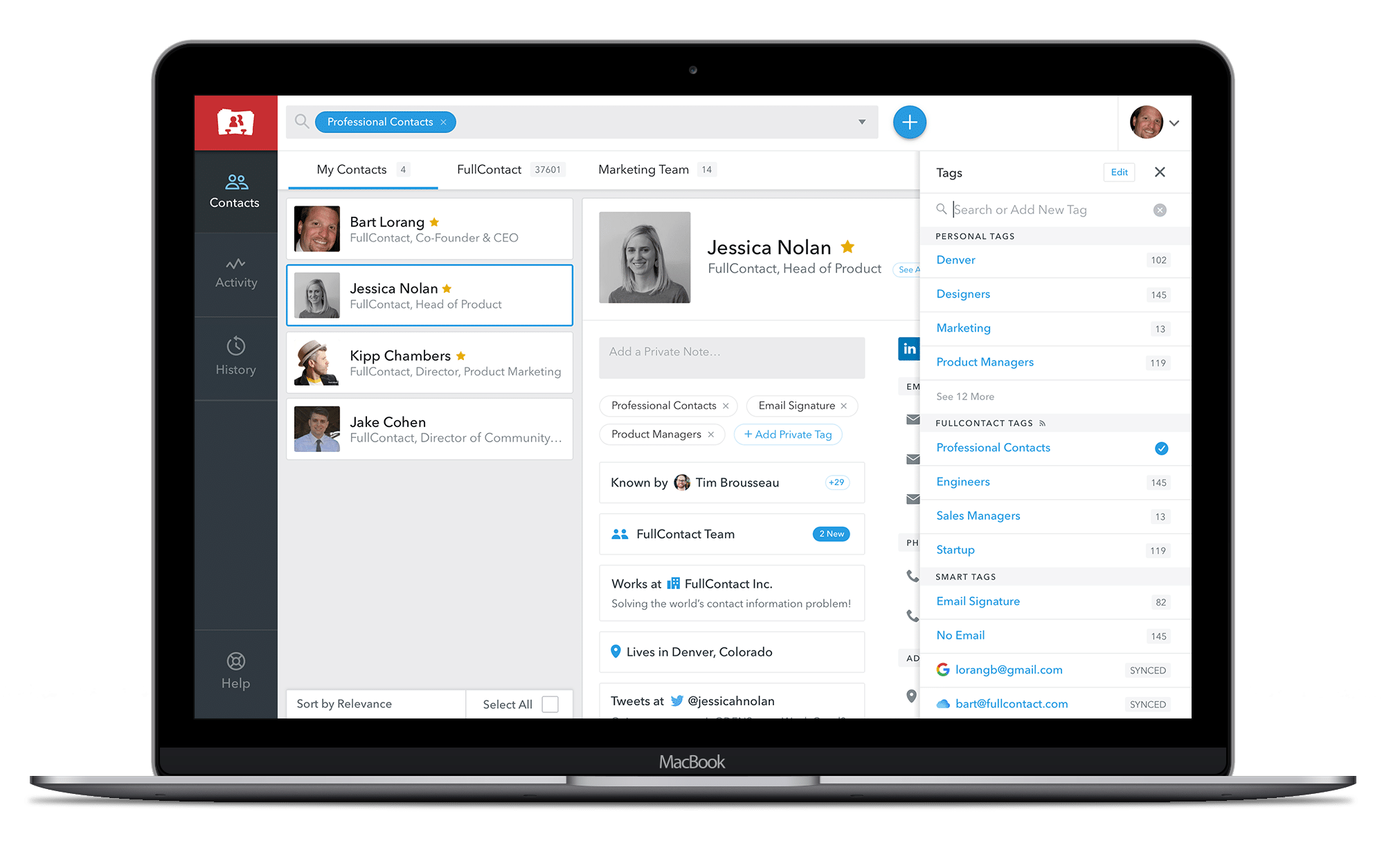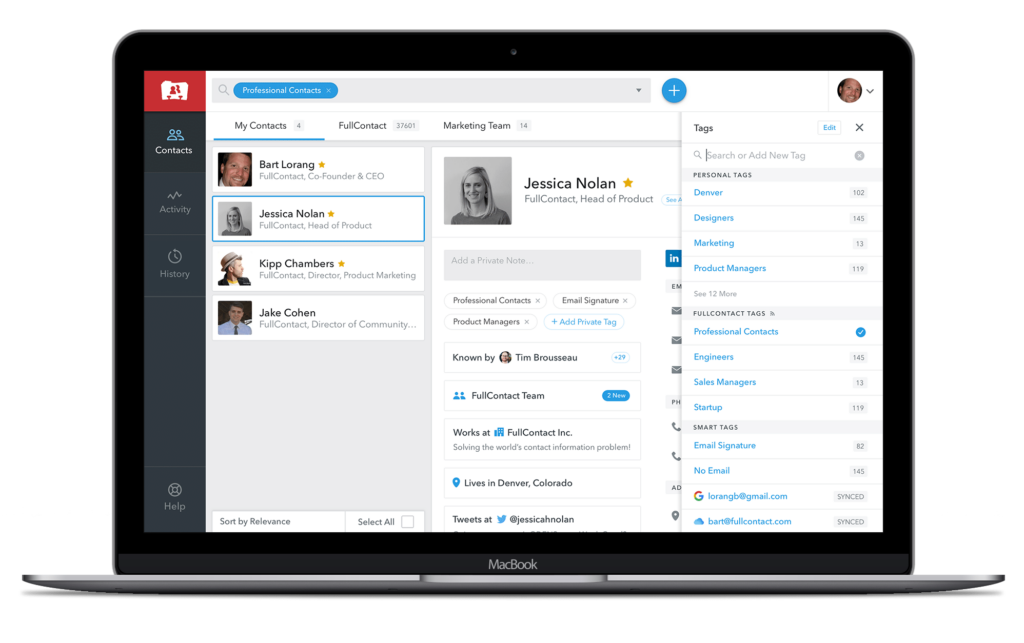 They have a lot of great features and it helps keep things cleaned up. They also have a mobile app, but I don't use that. Since it syncs nicely to both of my Google accounts, I simply use the native contacts app on my phone and it works great. Anyone I add to Gmail or FullContact are automatically synced to both.
ProsperWorks
I mentioned above that we also use ProsperWorks. It's a great application for keeping track of website leads, clients, etc. However, it doesn't talk to FullContact so things needed to be entered in there separately.
Here's a quick video that shows some of their features:
PieSync
Fortunately, PieSync comes to the rescue. It works behind the scenes and keeps things synced. It doesn't talk directly to FullContact, but it can connect ProsperWorks and Google Contacts, which does the job for me.
Contactually
We also use a product called Contactually. It's another business CRM, and a bit redundant when used alongside of ProsperWorks, but it has some other features we like. The main one are reminders — it'll automatically remind me to reach back out to people if I haven't contacted them in a while, and it does a nice job of that.
Putting all of that together leads to this. It looks messy (and it is), but it works wonderfully. I typically add new contacts directly to FullContact, and within minutes they're in every system.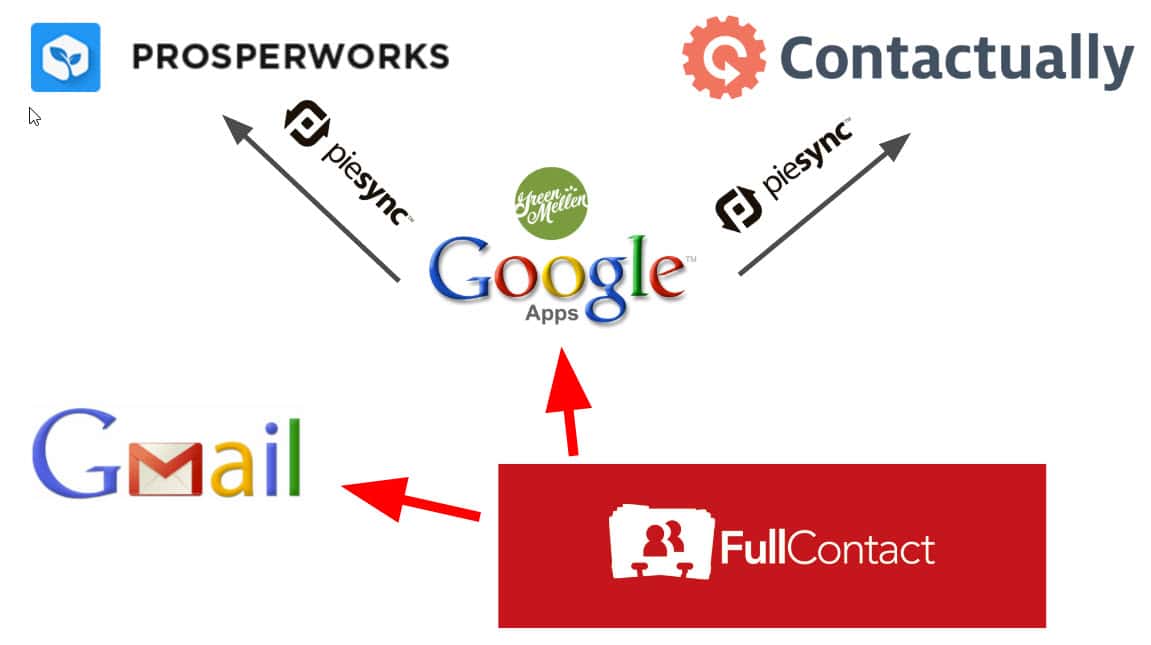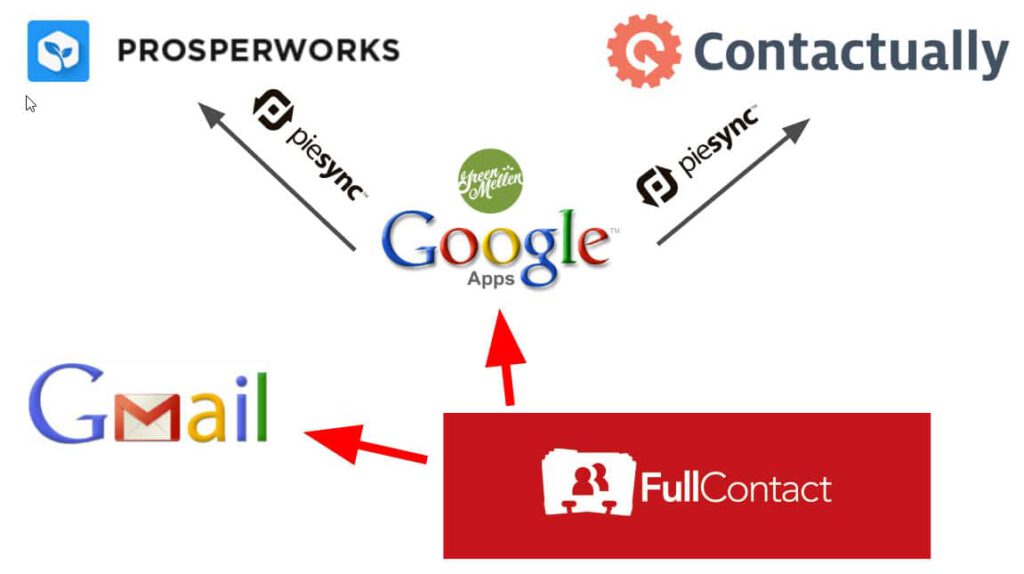 Add Everyone
Because I have this system humming now, I use FullContact a lot. When I get new contact information, whether it's a business card from a meeting, an email from a prospect, or even just some new info from a friend, it goes in there. That means I always have everything I need on my phone, and if I get a call from an unknown number I can be 99% sure that it's a telemarketer.
Pricing
The downside is that all of this isn't free. Google Contacts are (which is why you should be using them now), but the rest each have some small monthly fees:
It's rare that you'd need both ProsperWorks and Contactually, and many of you likely need neither. Get your stuff into Google Contacts, use FullContact to help organize and sync it, and things should work well for you.
What do you currently use to manage your contacts?