Reading Time:
< 1
min
"Alternative facts" are a real thing, at least to some degree. Here are two quick examples.
First is this image that has been shared around quite a bit: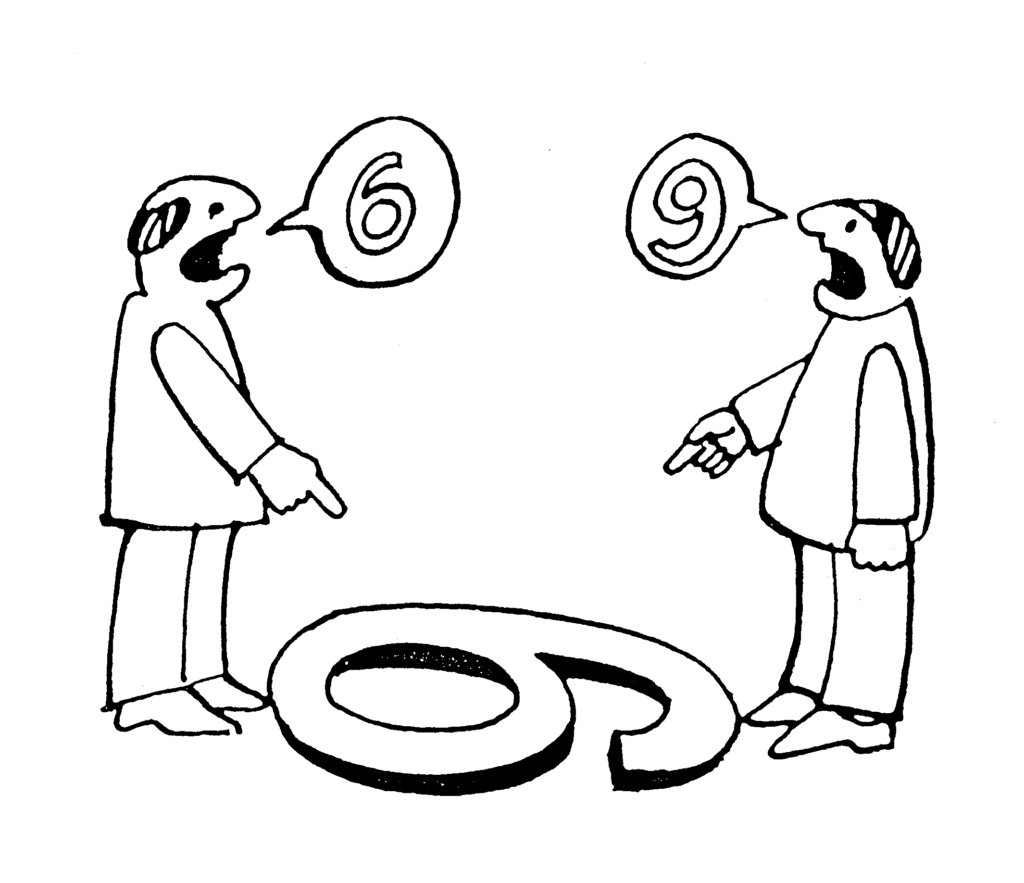 The second are the facts that Chick-Fil-A is mathematically the fastest drive-thru restaurant, but they're also mathematically the slowest drive-thru restaurant. Both are 100% factual, from the same study, but they're quite the alternate to one another.
In both cases, the "alternative facts" arise because there is not enough detail in the viewpoint that each party has.
In the "6 vs 9" example it's pretty clear. If one were to come get the perspective of the other, they'd realize what they're looking at. A little attunement goes a long way.
In the Chick-Fil-A example, one piece of it is measuring how quickly they handle each car (fastest), and the other is how long your average total wait in line is (slowest, due to sheer volume of cars). The details matter.
If someone shares an "alterative fact" with you, press for details. It may simply be a bogus fact (like this), but it might also be a case of each party looking from a different perspective. Try to see through the other person's eyes, and perhaps you'll understand why they see things the way they do.