Reading Time:
2
min
Even as the population of the world continues to increase, it seems likely that car production will never be this high again. In fact, annual car production peaked in 2017 and is already in a slow decline.
There are a lot of factors behind this, but ride-sharing and urban growth (and related public transit) are the two big ones. I personally use ride sharing services quite a bit (well, COVID aside) and have even toyed with the idea of getting rid of my car and exclusively using those. I'm not there yet, but it's coming.
Fewer cars, but just as much traffic
You may be ahead of me and see where this going. Even with car production dropping, traffic is likely to be awful in major cities for a long time to come. There will be fewer cars purchased, but just as many (if not more) on the road — each car will just be utilized to a much greater degree.
Most cars sit in a driveway, garage or parking lot at least 90% of the time. Even if you have a one-hour commute each way, that's only 8% of your day.
However, a ride sharing service like Uber can have cars in use for huge chunks of the day. You could have 20 people stop owning a car and they could be replaced by a single Uber driver. Ownership in that group would be down by 95%, but traffic remains the same.
Self-driving cars
This gets a bit more interesting when ride-sharing services start using self-driving cars. Those cars can go all day shuttling people around, and then go to a distant parking lot at night to recharge and prepare for the next day. In fact, the reduced need for public parking is one of the amazing perks of this direction. If you're getting dropped off at work or at a ball game, the Uber doesn't need to park there; they'll be heading out to get their next passenger.
Parking
For example, look at Dodger Stadium below and the vast amounts of space they've had to give up for parking. It's understandable, but unfortunate.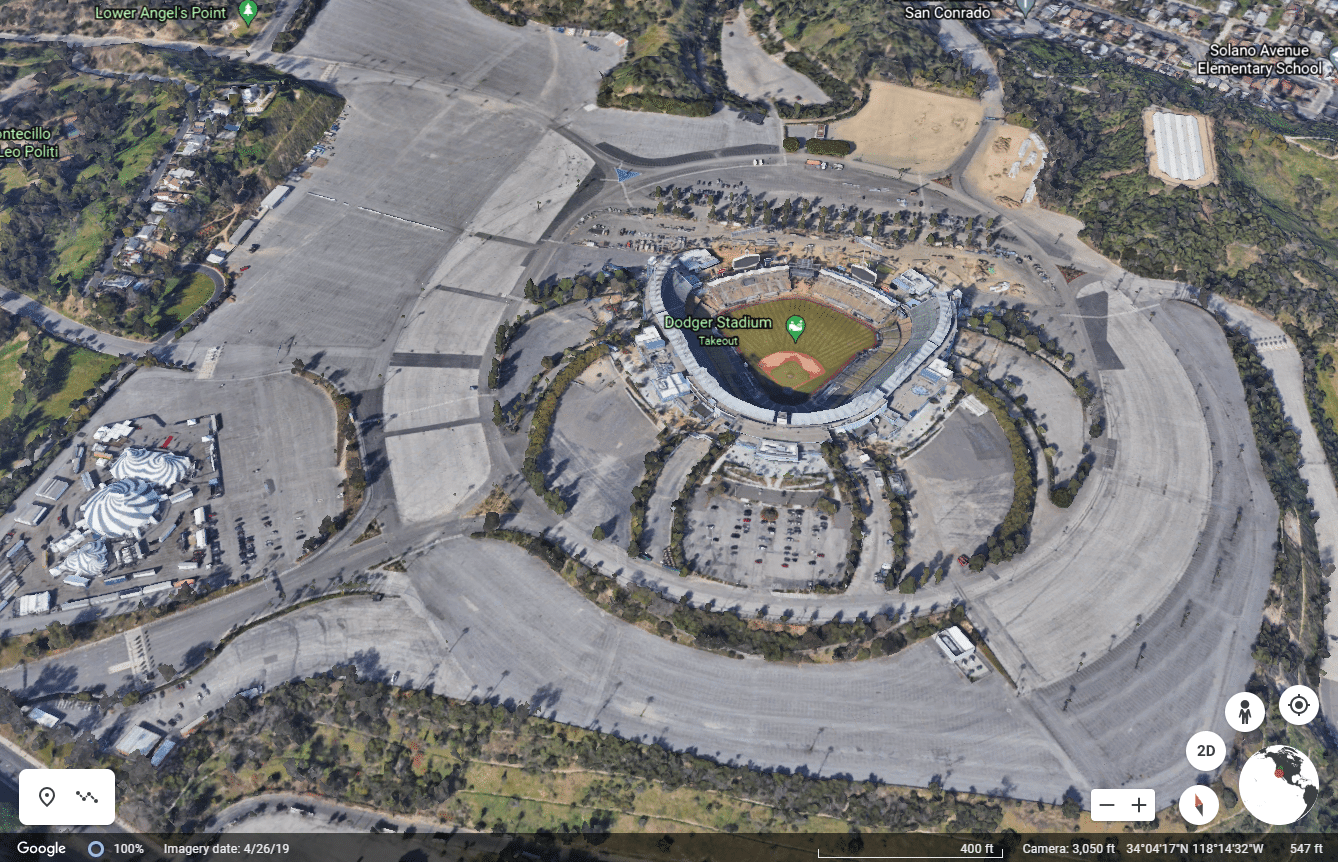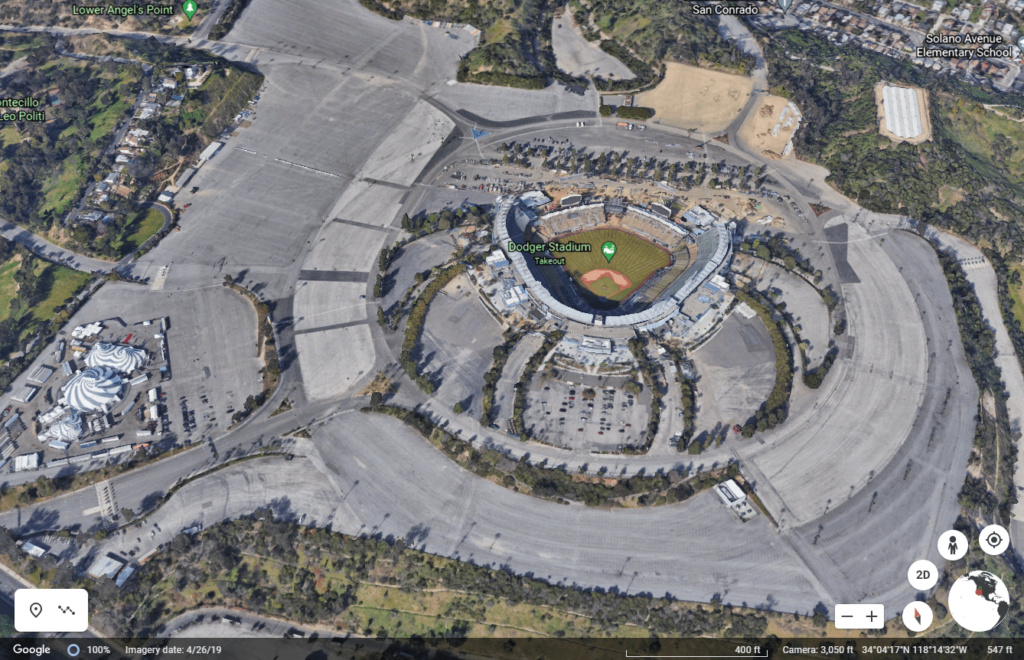 I don't think car sales will just nose-dive or anything. I plan to have my own car for the foreseeable future, and we'll be adding another to our family when our youngest turns 16 next year.
However, when my grandkids turn 16 (in perhaps 25 years), I think it's very likely they won't even bother getting a driver's license thanks to ride-sharing and self-driving cars.
The number of cars on the road will stay high (and perhaps get higher) for a long time, but sales are probably in a never-ending decline.
For more on this, Tom Standage wrote a great piece about "peak car" over at Big Think that I encourage you to check out.