Reading Time:
< 1
min
A few weeks ago, I mentioned a few companies that I tend to trust. In all of those cases, it was the humans at the companies that helped build that trust.
However, Slack (the chat app that we use) does something automatic that I think is brilliant. If you add more users, they automatically charge you more, as you might expect. However, if some users don't log in for a while they automatically lower your bill. It's not huge dollars, but it's a great thing that they do. Here is an example email from them: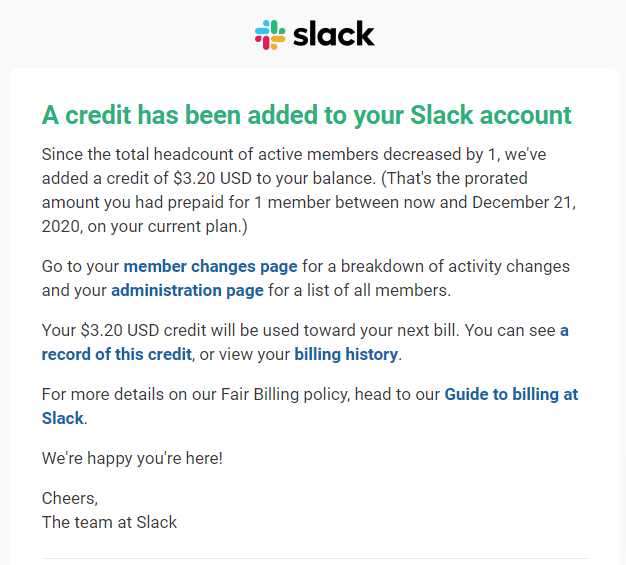 Humans not required
I talk a lot on here about how the human touch can make your business better (don't use noreply, ease up on the automation, etc), and that is 100% true. However, you can also follow Slack's lead and try to find ways to help your customers automatically.
With their millions of customers, Slack is likely giving back a ton of money that would have slipped through unnoticed, but the trust they gain instead is likely worth far more.