Reading Time:
2
min
While we build all of our themes from scratch at GreenMellen, using the Genesis framework, there are a lot of situations where you might want to just grab a pre-made theme, add your own logo and colors, and just go with that. If you go down that road, there's two main types of themes that you can choose from.
1: The "everything" theme
These are themes that will do everything for you, and have a ton of bells and whistles built into them. Among the more popular is the "Avada" theme, which powers tens of thousands of websites.
It's tempting to want to use a theme like this, as it's a one-stop shop, but I urge you to resist. Themes that have many features built-in will tend to be slower, less friendly to other plugins, and expose you to more security risks.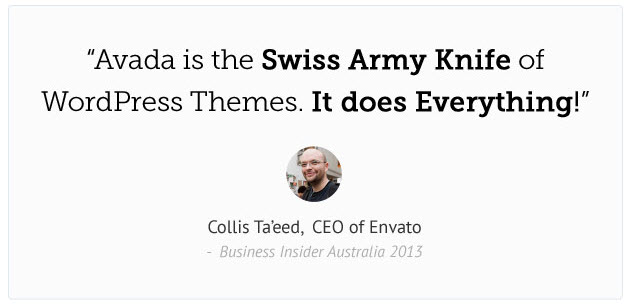 We recently had a client that simply needed an update to their version of the Avada theme. Long story short, it took us approximately 15 hours to perform the upgrade due to changes in their code, broken pages, etc. It was quite a mess.
In addition, if you're relying on a theme for basic functions of your website, changing to a different theme in the future could be a nightmare.
2: The "dumb and pretty" theme
This is really what you need to find. Most professionals will agree that WordPress themes are intended solely to create the look and feel of your site, while you can use WordPress "plugins" to add functionality, and I absolutely agree with that viewpoint.
The advantage here is control in building exactly what you want — there are no extra features in there to bog the site down, and it's easier to keep separate plugins updated to stop malware from infecting your site. In addition, because the theme and functionality (plugins) are separate, it's much easier to switch to a different theme in the future without having to rebuild your entire site.
We're big fans of all of the themes at StudioPress. We use them for their Genesis Framework, but their other themes tend to be great-looking without much extra "junk" stuck inside of them. Grab a great theme from them (or other reputable WordPress theme companies), and then add your functionality through plugins.
Plugins?
I shared a list of my favorite plugins three years ago, and I'll likely update the list on here soon. Really, though, plugins are very purpose-specific and you can't just find a list of "must use" plugins for every situation.
This is why a "dumb and pretty" theme is so important. You might not know what functionality you need on day one, and that's fine. With a simple enough theme, you can load and change plugins as often as needed, without worrying about breaking some built-in functionality.
What is your favorite theme or theme company?