Reading Time:
3
min
A few months ago, I went on the hunt for a new app to help me with video screencasts. I create a lot of screencast videos on my YouTube channel, but at GreenMellen we also make a ton of private screencasts for our clients (talking through proposals, showing how to solve problems, etc).
I've used TechSmith's Snagit for years, and it's a solid tool, but it had two main problems for me:
It was a desktop application, and major updates always cost more money. I've paid to upgrade it three or four times over the years, and that was aggravating.
More importantly, because it was a desktop application I couldn't use it on my Chromebook. While I do most of my recordings from my desktop, I wanted a seamless experience across every device.
Animated previews
Beyond that, I wanted a way to include animated previews of my videos in email. If we were emailing a solution to a problem to an existing client, they'd open the video every time. For reaching out to leads, though, having that animated preview could make a big difference in whether or not they'd click and watch the video.
As an example, here is a preview of a video that includes my friend Chris; her and I put together a video for a prospective client, and this what they saw in their inbox (along with some other text that we included).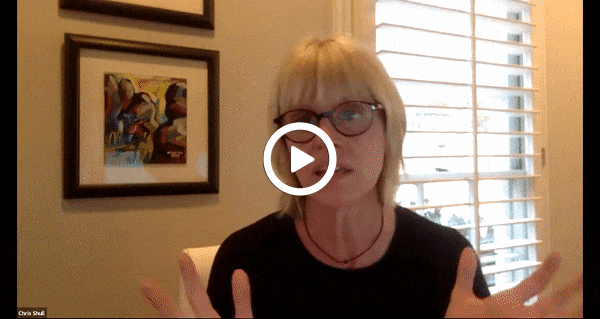 You can't technically include a video in an email, but this makes it looks awfully close and draws attention!
The options
In my research, I narrowed it down to three options: Loom, Dubb and Soapbox. All three could handle screen recordings mixed with webcam video, all three had a Chrome extension that would work on all of my devices, and all three had the animated previews that I wanted.
They all had quite a few similar features, with some minor issues. In particular, while I really like the interface that Soapbox has, their Chrome extension only allowed you to record the full screen; Loom and Dubb both allowed you to record a single browser tab. I have a pretty large monitor, so recording the full screen often wasn't ideal.
In addition, Soapbox didn't automatically create the animated previews for you. They have a slick tool to help create them manually, but you have to do it after you record the video. Futher, that tool only will capture your webcam. That can be a great way to do it, but I often like to show our client's sites in the preview so that it helps pique their interest a bit more. Here's an example with our site: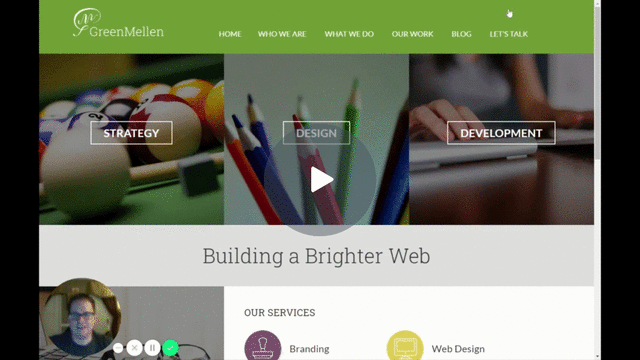 Most everything else was about the same. Dubb had a few more features than the others, but nothing worth switching for. At the end of the day it came down to pricing and there was a clear winner:
Pricing
Soapbox: $300/year
Dubb: $40/mo (or $384/year)
Loom: $10/mo (or $96/year)
It's not even close. Soapbox and Dubb are great products, but Loom works as well for me as any of them, and is far less expensive. I didn't think it would have everything I needed, but Brooke got me to take another look at it after our recent Facebook post about it, and I'm glad I did!
I've used Snagit for more than 11 years, during which time I created 1299 videos to share with others. I plan to record even more with Loom, so we'll see if they can do the job for me for the next 11 years.
What app do you use to create screencasts?