Reading Time:
2
min
For roughly 300 days a year, the weather app on my phone is all I need. We live in Georgia, so temp and rain are really all I need to know about.
However, for a few months each year we have an outside chance of seeing some snow, which I love, so I pay a bit more attention to forecasts to see what might be coming our way. Here's what I look at.
Most of what I look at is on the College of DuPage NEXLAB Forecast. They have tons of different tools on there, but there are really just two that I use.
The first is the GFS forecast, which goes roughly two weeks into the future. To get there, click on "GFS" at the top, optionally choose your region of the country, then click "Winter" in the left sidebar, then "24h Snow Accum.".
When that screen loads, you can drag the green slider below the map to go forward in time and see what they're predicting for the next few weeks. The example below is what I'm eyeballing for this Sunday, as we're right on the edge of some pretty good snow!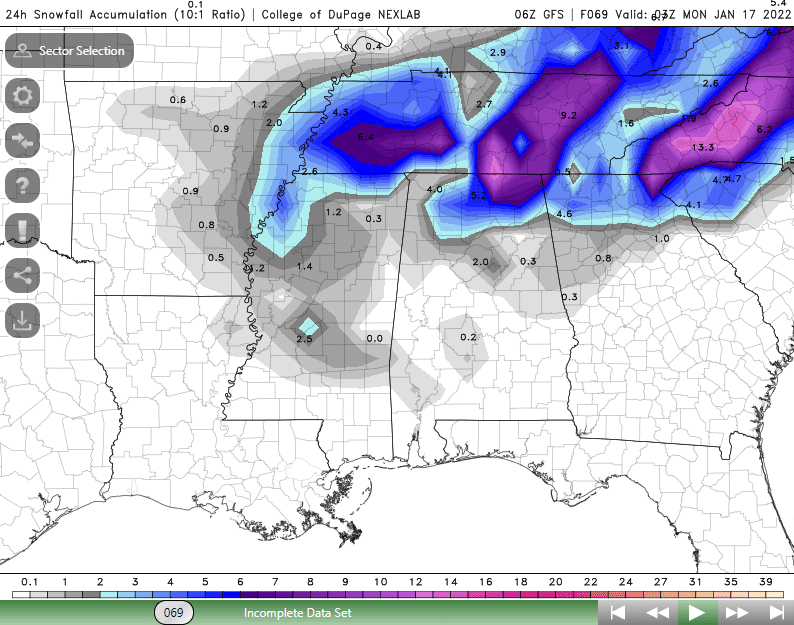 The other that I like to look at is the NAM forecast, which is a short-term look that goes four days into the future. Choose "NAM" at the top of the page, and then the same options on the left to view the snow forecast. For us, it's looking like this: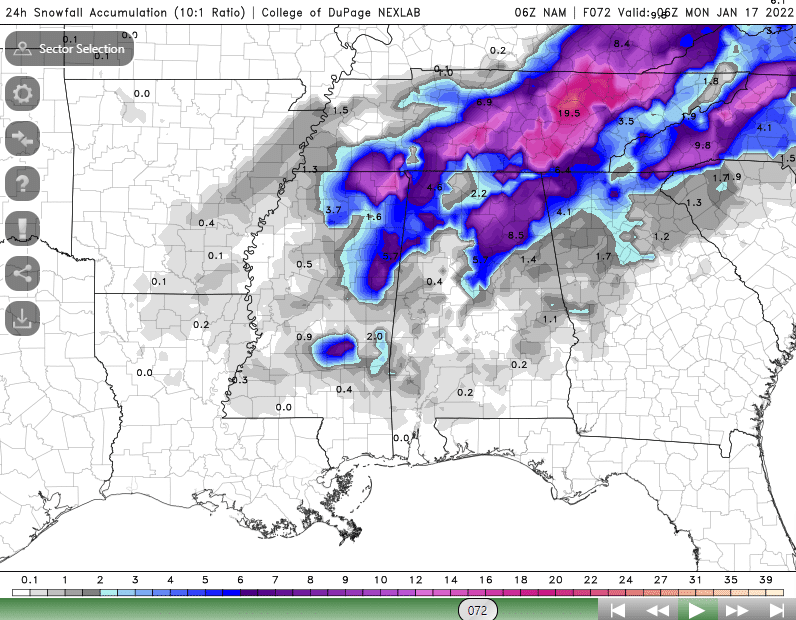 There are many other tools you can play with in there, but these are two of my favorites. It gets interesting when the two forecasts are quite different (as you'll see above), but gives a decent idea of what you can potentially expect.
If you have other sources that you like to use, leave a comment and let me know.