Reading Time:
< 1
min
I recently finished reading Don Norman's excellent "The Design of Everyday Things", and I highly recommend it. He mentions in the book something I've heard about a bit before that he coined decades ago call "Norman Doors". As he explains:
Somehow, when a device as simple as a door has to have a sign telling you whether to pull, push, or slide, then it is a failure, poorly designed.
When you approach a door, it shouldn't need a "push" or "pull" sign on it. If it has a handle to grasp, expect to pull. If he has a flat bar or plate, expect to push. As you've undoubtedly seen hundreds of times, this is often not the case.
In an article about this a few years ago, 99% Invisible shared this excellent example: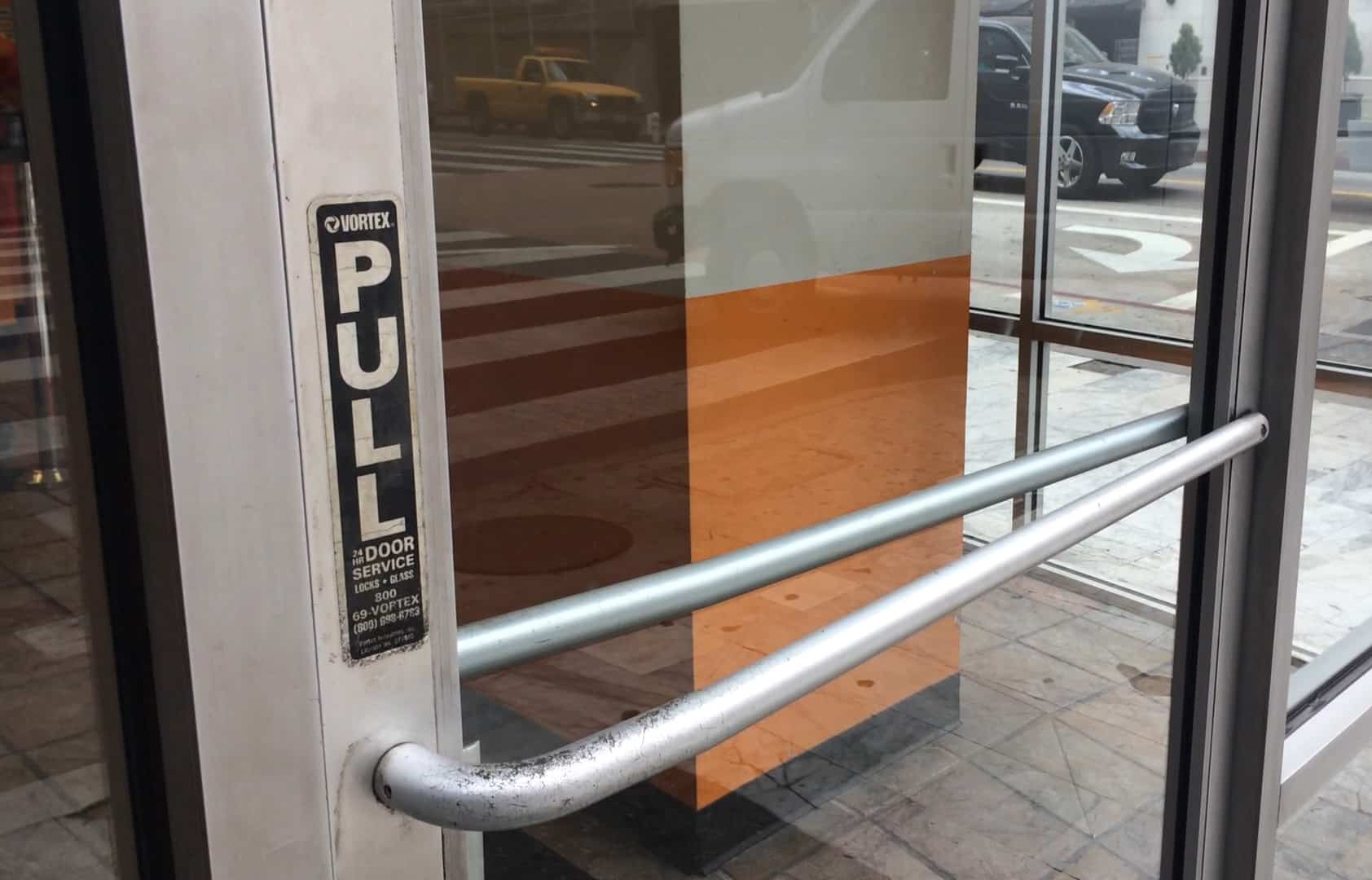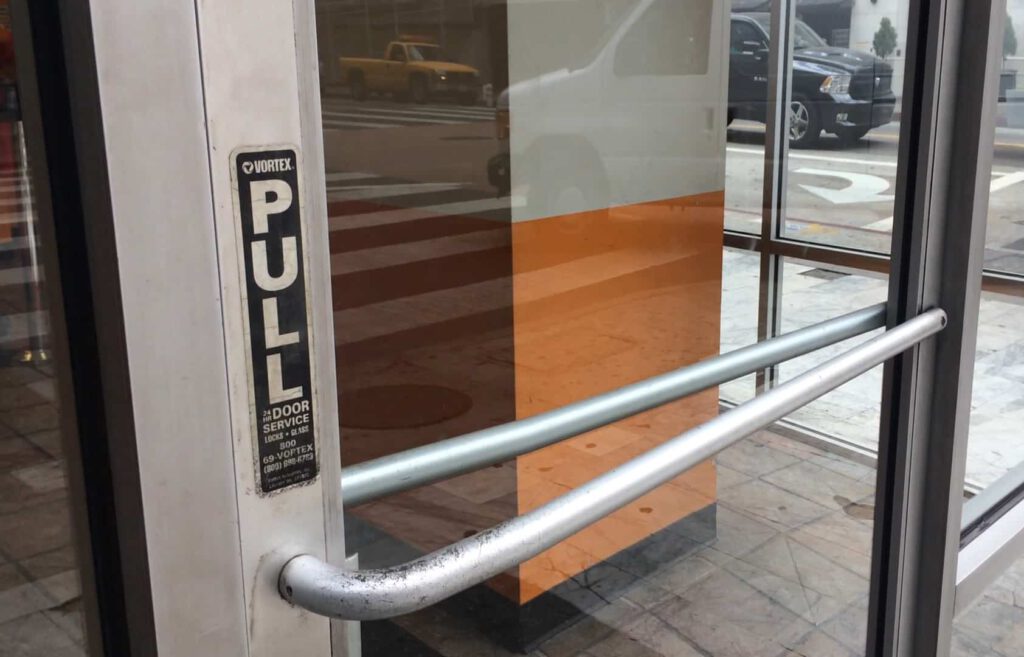 His book goes far beyond doors into pointing out ways that so many other things in life could be designed in better ways.
Some things have improved greatly, such as the ease of cell phone use after the iPhone came out in 2007, and some are still lacking, like the ability to set the correct time of day on many appliances in the kitchen.
The book is excellent, and will really open your eyes to the world around you. More posts from it will be here in the coming days, and I strongly encourage you to add it to your reading list.