Reading Time:
< 1
min
It's something that I've suspected, but never had the data to back up — users are typing longer search queries into Google.  As people become more comfortable with search engines, they're learning that longer queries will help them find what they want much more easily.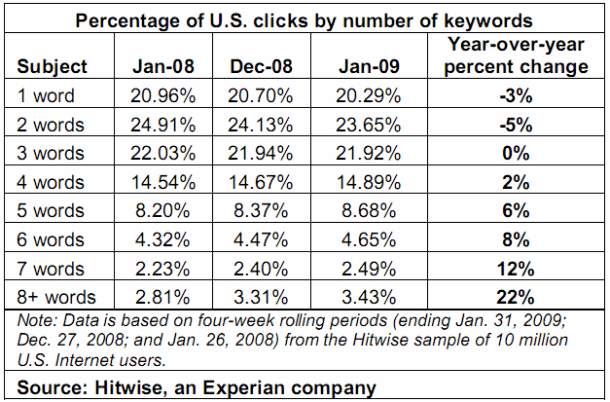 There's also the thought that searchers may be refining their queries before they click on a single result.  For example, they might search for "blue widgets", not find what they want, then search for "blue widgets with a small handle" and then click on a result.
They key, as I've been saying for a while, is in those long tail searches.  But how can you optimze for searches that you aren't even aware of?  Google says that up to 25% of all of their queries are brand new — never been searched before.  You simply need to help Google see your content as easily as possible — write solid copy, use H1 tags, title tags, internally link liberally — no new magic here.  Follow the basics and you'll keep getting this kind of wonderful traffic.