Reading Time:
2
min
I've seen a lot of posts from conservative friends that suggest that Russia and other adversaries shouldn't be allowed to have Twitter accounts. After all, if Twitter banned Donald Trump, they should ban others too, right?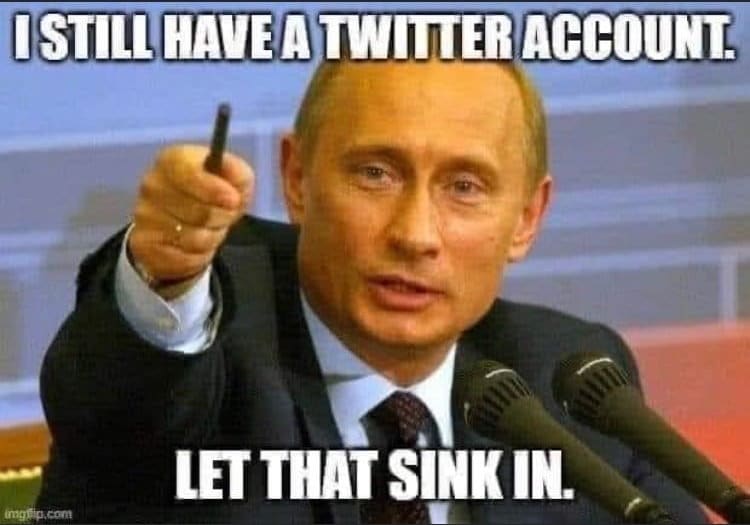 Twitter's response has generally been that accounts are only removed for actions taken by a user on Twitter, not by digging into their background. While some backgrounds would be easy to find offensive and worth banning (Russia, for example), it's a slippery slope.
I've found that a lot of the people who are upset that adversaries are still on Twitter also share memes like this: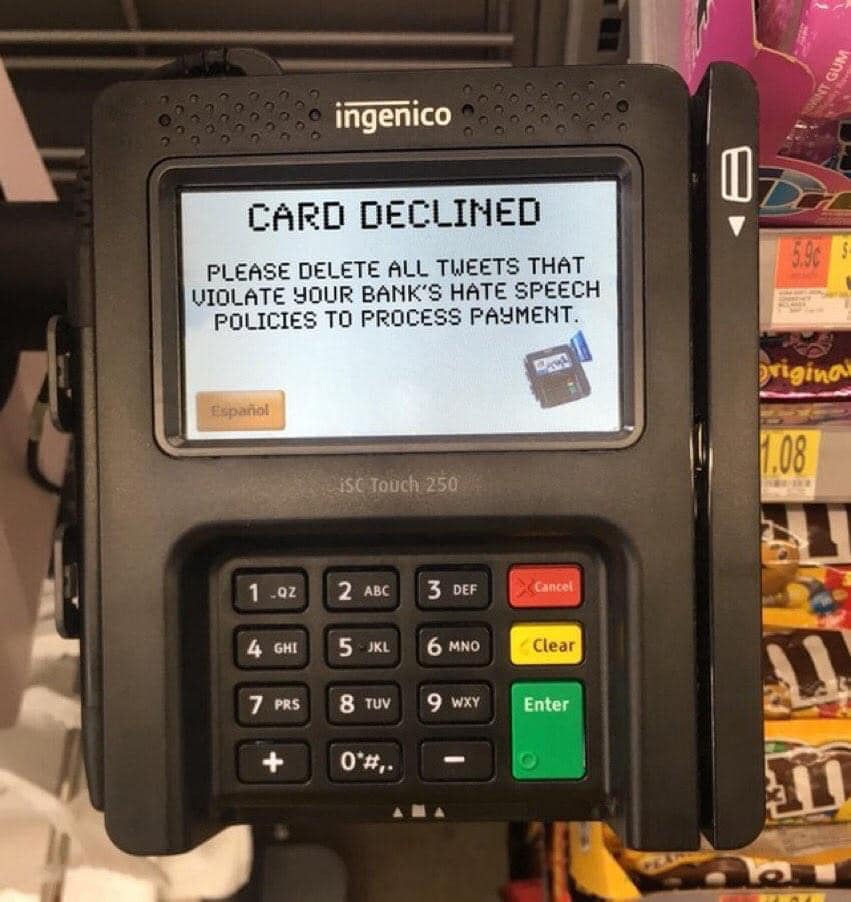 You can't have it both ways
With the first meme, they're asking Twitter to take down accounts based on actions made offline.
With the second meme, they're suggesting the exact opposite: that Twitter might dig into all of our accounts and make decisions that affect our offline activities.
Personally, I tend to agree with Twitter's current approach. If you do something on Twitter that violates their terms of service, you should be kicked off. If you do things offline that people are against, that should not affect the status of your account.
While I'd ideally love to see Russia and people like Zabihullah Mujahid removed from Twitter, I don't like the ways that it would need to happen.
Social media moderation is already a shockingly difficult thing to control, and adding more nuance seems like a recipe for disaster.