Reading Time:
< 1
min
When we're starting something new, many of dive in completely. Workouts go from 0 to brutal. Reading goes from 2 books/year to 2 books/week. Running goes from never to 20 miles/week.
Most often, we burn out and these all end quickly and poorly. You need to decide, particularly early on in a new venture, to choose consistency over intensity, as seen here: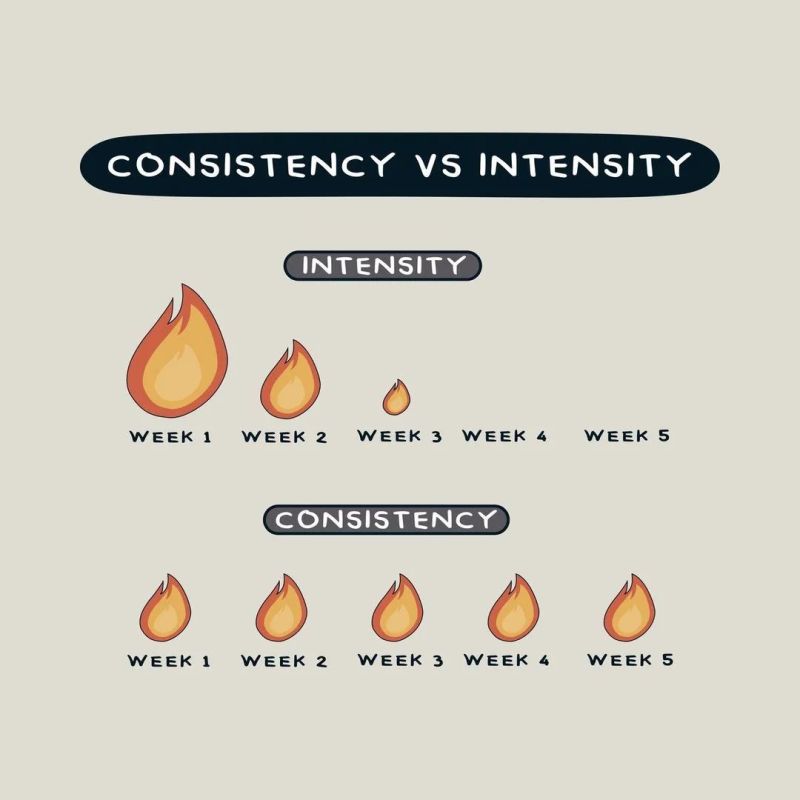 As time goes on, your "consistency" fire can grow larger if you want. You can run further and read more, but first you need to develop those skills.
Put another way, a recent episode of "The Long and The Short Of It" podcast simply said that "1% growth is more stable than 20%". Even better is when you can compound that 1% day after day to see amazing results.
There may be times in life when you need to burn with some intensity. We've all had papers or projects that we've had to stay up late working on to get done — but we also all knew that we'd crash after it was done. Going through it once might have been memorable, but going through it repeatedly means something isn't balanced properly.
Focus on the consistency over the intensity and things tend to work out quite well.