Reading Time:
2
min
About a year ago, I shared some great thoughts from David Perell about the concept of the public to private bridge. In short, the idea there is to use public channels like social media to drive people back to private assets you fully control (like your blog and email list). Given the volatility of social media, this is something that essentially every content creator should be doing.
However, rather than the "public to private" bridge, I often see a "public to public" bridge, which is where people encourage their users to follow them on a different public platform. For example, here was a tweet that I recently came across: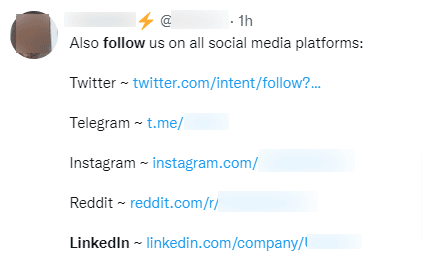 I've seen similar posts on LinkedIn, Facebook, etc, and I'm sure you have too. It's not a horrible thing to do, but ties more into vanity than actual engagement. It may be anecdotal, but people that frequently post these kinds of messages also tend not be very active in their own comments.
To quote a podcast title from GaryVee, "Reply to EVERY Comment You Get Until The End of Time". You may grow to a point where it's impossible to keep up (like he is now), but for the rest of us it's not a big deal to continue the conversation with those that are engaging with you.
Public –> Public
Back to the "public to public bridge", I see two problems with that approach:
You're talking to people that are already following you on a platform that they clearly use (because they saw your message). You win! They're following and reading your stuff, so why push them elsewhere? Engage where you are.
You're likely not driving anyone to your private platform, or in many cases, you might not even have a private platform at all.
If you want to use your public platform to drive people to another public platform of yours, that's certainly your right. From my perspective, though, you're either reading this on my self-hosted blog, through my email list, or you're reading it on a platform where you already follow me. If you want to join my email list, please do, but the fact that you're reading this is already a win and I'll take it.