Reading Time:
2
min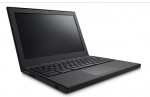 As many of you know, Google has been giving away thousands of free laptops to help promote and troubleshoot their upcoming "Chrome OS" operating system.  In a nutshell, the entire operating system is just a browser.  No files, no "desktop", no real programs — just a browser.  It's an ambitious move to say the least.
I've been a big fan of Google Chrome since day one.  It's amazingly fast and stable, I use it as my primary browser on every computer, and I've mentioned it in various posts a number of times.  If you don't currently use it on your PC/Mac, I highly recommend that you download it and try it out. That being said, I wasn't sure how well it would function as an operating system.
To confuse things further, Google already has an excellent operating system — Android.  While it's mostly just on phones right now, it's beginning to show up on various laptops and tablets.  With that in place, where does Chrome OS fit in?  After playing with the laptop for a few days, I'm beginning to see the light.
The laptop is pretty cool to look at — rough black, with not a single sticker or logo anywhere on it.  The specs are very minimal, and virtually identical to my netbook; an Intel Atom processor, 2 GB of RAM, etc.  There is no hard drive in here either – just a 16GB solid state drive, similar to what you'd find in an iPad.  Since you can't save anything to it, 16GB is more than enough.
Here's a quick video that shows some of my thoughts on the device:
And here is a fun video from Google that takes a look at why saving your data in the cloud can be so useful, as Google destroys a handful of laptops:
It's not too late to apply to get your own, which you can do at this site. They've probably given most of them away by now, but it can't hurt to apply. Good luck!
The first retail laptops with Chrome OS loaded on them are expected next summer from Acer and Samsung.  I'll certainly let you know as I hear more details about those.