Reading Time:
2
min
The launch of the social network Threads has been interesting to watch. It gained huge traction initially, then dropped off sharply, and now is climbing again. While I don't have access to the real numbers, it feels a lot like going through the "Gartner Hype Cycle", seen here: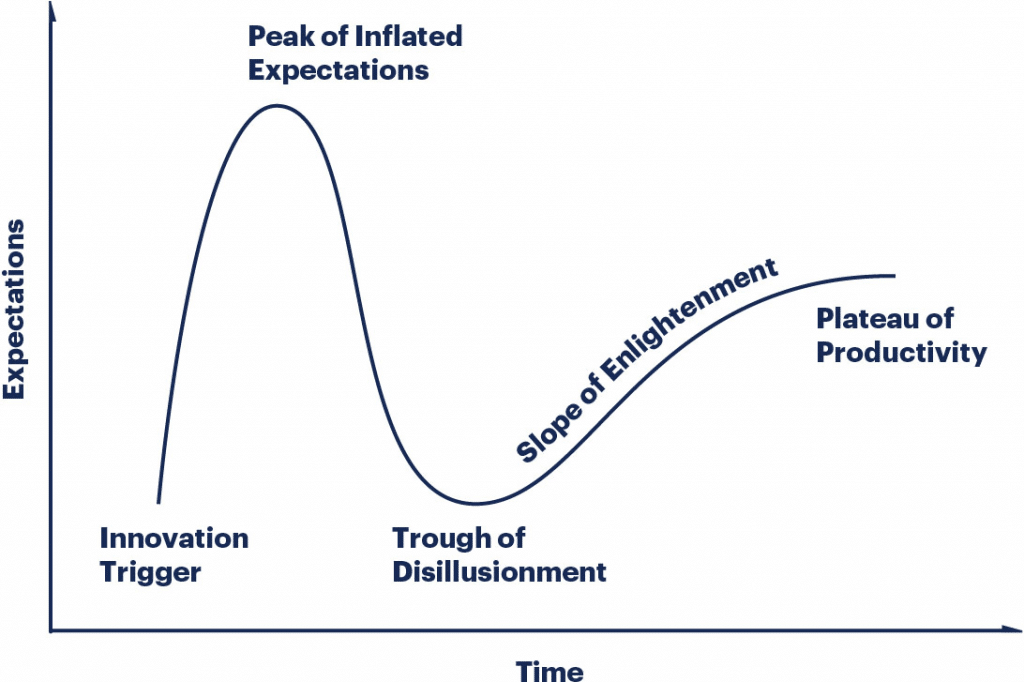 It had the quick rise, the quick fall, and now it's working up the "Slope of Enlightenment".
David Berkowitz
Much of my opinion on that comes from a recent article from David Berkowitz where he said about his decision to move to Threads (@dberkowitz):
"It's only been the past week where I started to be comfortable calling the platform X. "It'll always be Twitter to me," thought I. But then, I accepted that it isn't Twitter anymore. Twitter had to feel like an ex before I could call it X"
Walt Mossberg
Walt Mossberg also has left X/Twitter for Threads (@mossbergwalt), with this reasoning:
"The reason to quit Twitter (X) isn't that it's apparently collapsing financially, or killing important features. It's a moral and ethical issue. Not only are Nazis, racists, antisemites, misogynists, liars and conspiracy theorists being welcomed back, but the owner seems to be actively supporting this. I gave up a 16-year account with over 800,000 followers because I couldn't associate myself with this haven for hate and lies. You should too."
Peter Shankman
Lastly is Peter Shankman, who shares this on his X/Twitter bio:
"I'm not here anymore. Musk poisoned Twitter and it's useless now. Find me on Threads. https://threads.net/@petershankman."
It's hard to know where the next few years will go, but those are three well-known, active and respected people to follow. I suspect we'll see Threads continue to rise for at least the next few years and we'll see what happens after that.
If you're on there, find me @mickmel and I'd be happy to connect.