Reading Time:
2
min
I'm the kind of guy that likes to track things. We have many systems at GreenMellen for tracking work and progress, I wear a FitBit to track my steps, I have a GPS watch to track my runs, etc. However, there are a lot of other habits that I could track, so I started looking into those options.
Lifehacker recently had an article that showcased the best habit tracking apps for iPhone and that inspired me to dig in. While I don't currently use an iPhone, some of the apps they showed were cross-platform, and others out there are Android-only. I typically always look for cross-platform apps (so I'm free to use whatever phone I want), so that's where I dug in.
Habitica
I started with Habitica, which used to be known as HabitRPG. They make your habits feel like a video game, with accomplishments and power-ups and things like that to keep you inspired. It's a neat idea, but comes across feeling a little cheesy. Here's a screenshot from their site: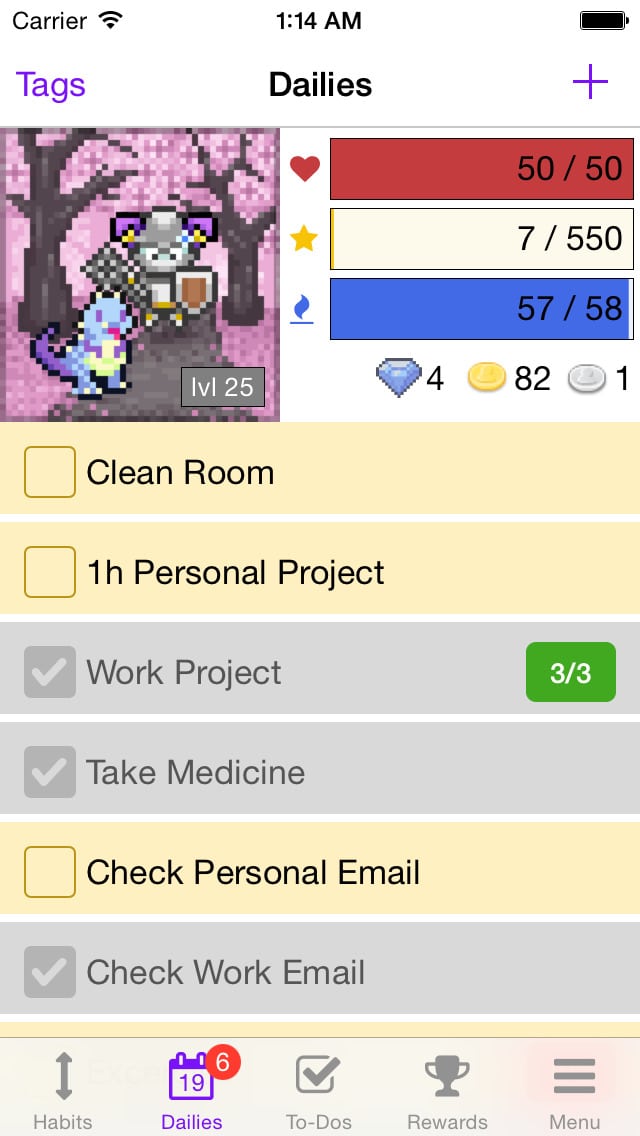 Habitbull
I then switched over to HabitBull, which is a clean and simple system for tracking habits. They don't have web version (yet), but they have nice apps for iOS and Android so it covers my bases there.
For now I'm tracking things such as walking daily on the treadmill, publish a blog post every weekday, reaching inbox zero at some point during the day, and spending some time reading from a book.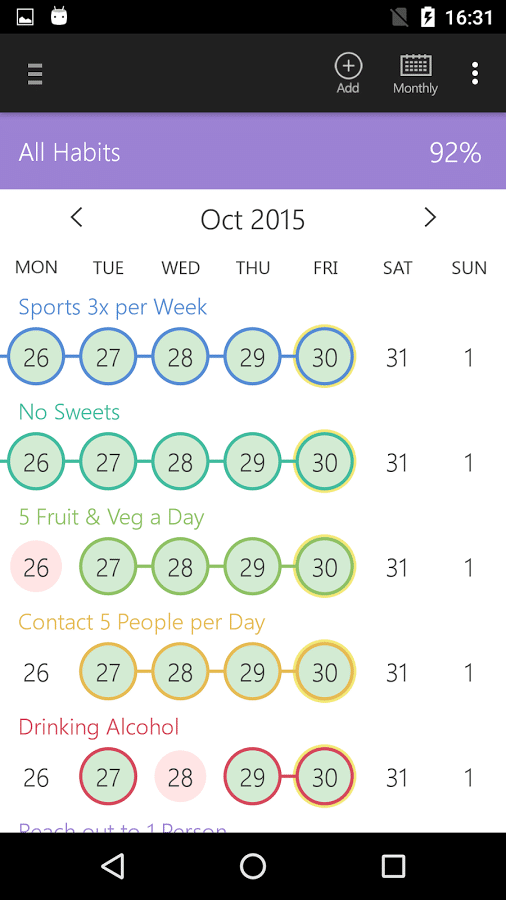 The interface is easy to use, and it does the job nicely.
Do you track your daily habits? If so, what do you use?