Reading Time:
< 1
min
Google Earth has had an "historical imagery" feature since back in 2009 (I wrote a bit about it in 2010), but they recently updated the web version of Google Earth to have an animated 3D version of changes to the planet. Here is a video they created that shows what it can do:
The feature is intended to show the impact of climate change and how humans are impacting the earth, but you can view this historical imagery for any location on earth, including your own city. Here is a short gif showing how Dubai has grown and changed in over the past 37 years: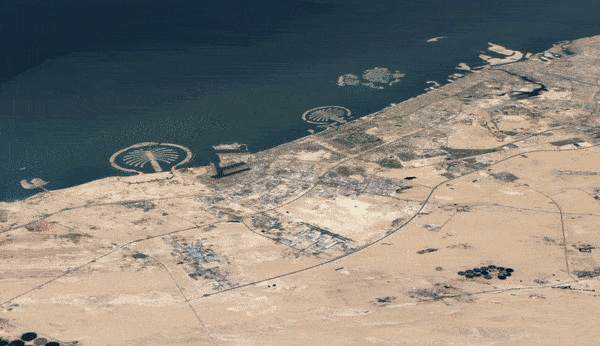 It's quite a fascinating thing to explore. You can do it right now, in your browser, by going to g.co/timelapse.