Reading Time:
2
min
I've mentioned a few times in the past how we use the EOS / Traction model at GreenMellen. If you're not familiar with it, it's a way to organize and manage your business (with "EOS" standing for "Entrepreneural Operating System") and the book "Traction" is a great place to start.
Funny enough, my main post about EOS is how we don't follow it too precisely. Our business is now at a point where we need to focus on a bit more precision with it so we're digging in further.
To this point we've managed most of it through Notion with our team, including our meeting cadences and issue lists, and Google Drive for our scorecard. My plan was to continue using those systems, but I didn't realize that there are digital tools out there that are specifically designed to help manage your Traction processes, and a great looking tool is Ninety.io.
Ninety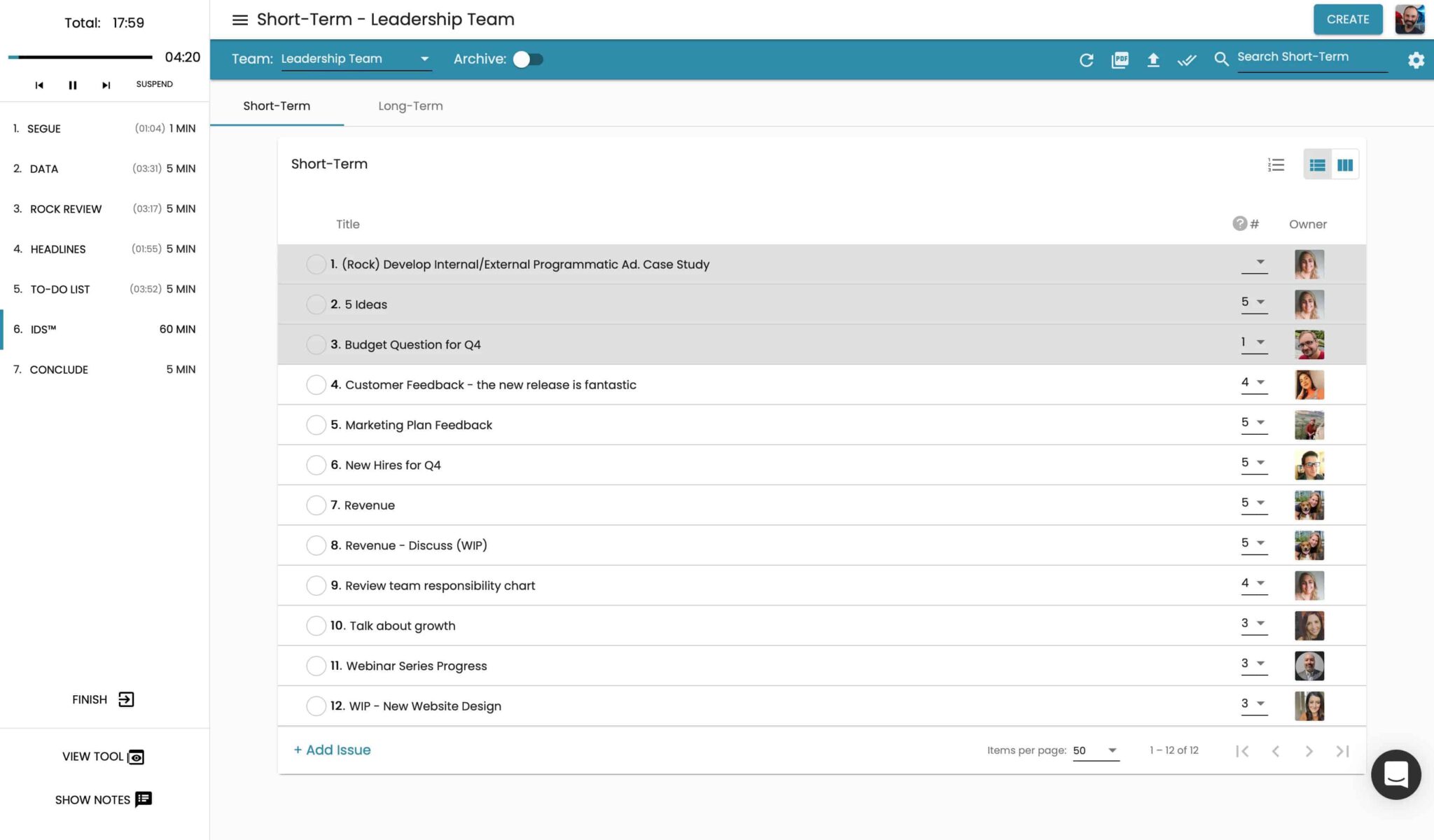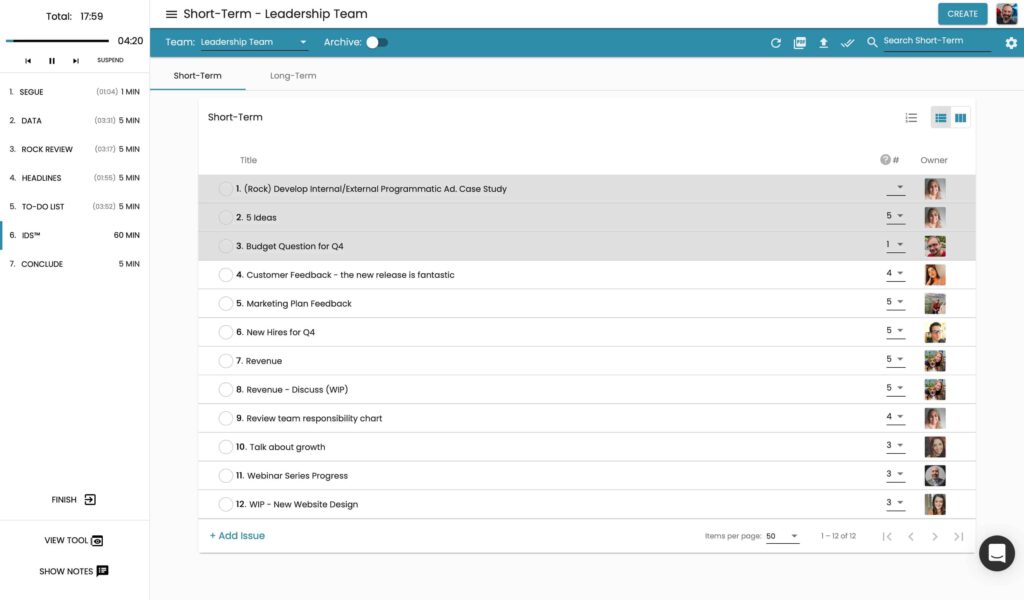 We're just getting started with it and our thoughts might change, but so far it seems like an amazing tool. They include pieces for running your meetings, tracking performance and goals, some light task tracking, an accountability chart and more. It's all the same stuff we've done elsewhere, but in a single place with ways to connect all of them (like turning an "issue" into a "task" with a single click).
It's only $16/user/month, which seems pretty fair to me. We'll only have a handful of people using it, so it should stay under $100/mo total. If it can really help us tighten up our use of Traction, it will pay for itself 100x.
If you're an EOS/Traction user, I'd love to hear if there are other tools that you prefer.