Reading Time:
2
min
I've come across two very different website visibility-related situations in the last few weeks, and I thought they were interesting cases on how Google is able to see your site. They're both related to "the magic checkbox" being misused.
The first is with a friend of mine. They're building a new site with another company, and I was curious how things were coming along. Their current site is, let's say, "theirwebsite.com". The new site is being constructed at "hidden.theirwebsite.com". The problem is that the word "hidden" is meaningless by itself — you need to literally tell Google not to visit the site, which they failed to do. As a result, the site is completely open to Google and is being indexed as we speak, which is how I found it. This is foolish, and will likely lead to some negative impacts on their current site.
It's like when Michael "declared bankruptcy" on The Office; you need to do more than just say it out loud.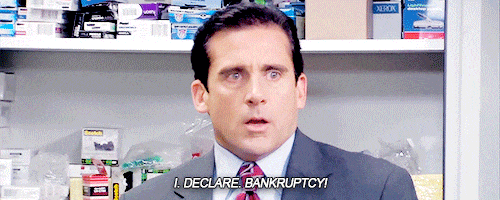 The second story was more public, and more troublesome. An Arizona GOP Secretary of State candidate was furious that Google wasn't showing his site in their search results. He referred to them as "crooks" with their "deep state algorithm", that "deplatformed" him with their "censoring". Here is a sample tweet of his: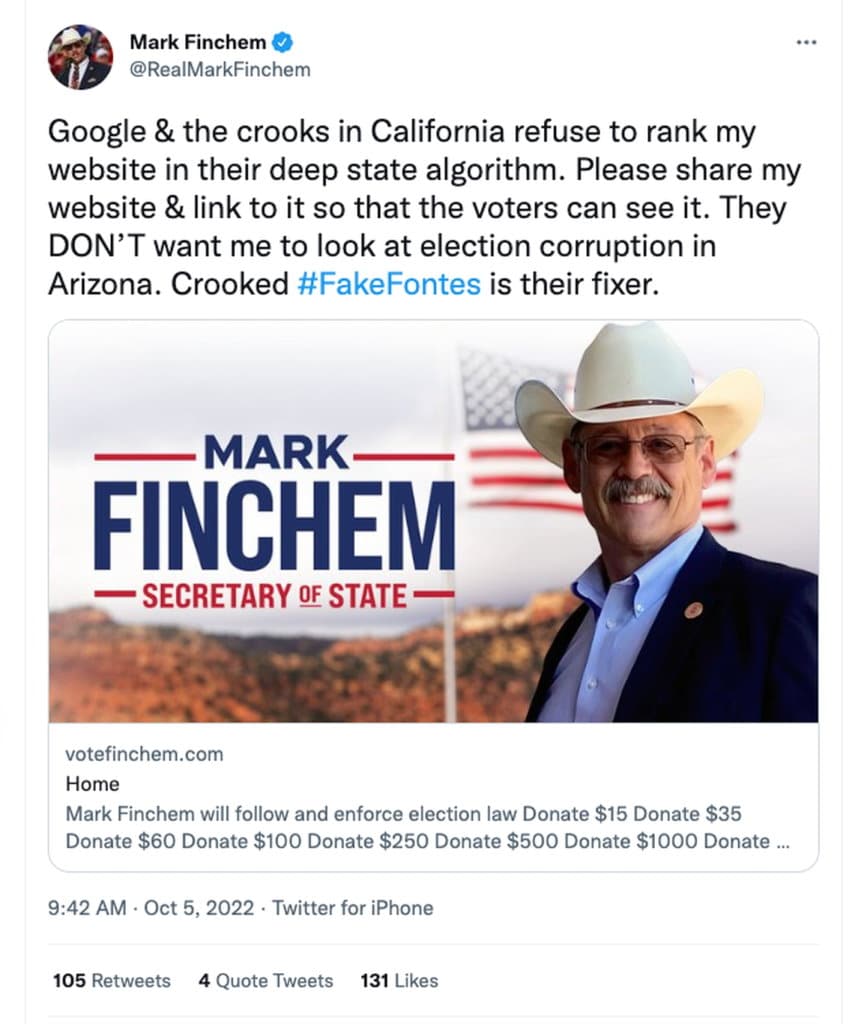 The reason, of course, was the magic checkbox. His team had checked the box in WordPress that said "Discourage search engines from indexing this site" and, well, they did!
Google even responded directly to him, explaining what he did wrong and how he can fix it.
This points to some deeper problems at play with him here, involving either poor communication, a lack of trust, or simply a lack of competence. In his case, it almost feels like it was intentional and he really wanted to play the victim, because even after he was clearly shown the reason why, he continued to vent on Twitter about how awful Google was. It's very strange. Techdirt has a great write-up of the entire incident if you'd like to read more.
This is a great example of how little things can make a huge difference. I expect only mild issues from what my friend did, but Mark Finchem's site will be feeling the effects of this for weeks to come (it can take a while for Google to completely reindex and rank your site), and now a bunch of us have only heard of him because of this foolish mistake.
Really, it comes down to solid processes, and both of these examples are likely lacking in that area. A process can feel restraining at first (who wants more checklists?), but they help prevent situations like these so that you can focus on the job at hand without making simple, brutal mistakes.