Reading Time:
2
min
Seth Godin has talked for years about people needing to remember two simple things when creating something: "who is it for?" and "what is it for?".
I find people misplacing "who is it for?" quite often, and a funny example of that just came up.
The bank I use recently went through another merger, and those are always painful. When you download the new "Cadence Treasury Mobile" app to manage accounts on your phone, they have the shortcut on the phone simply say "Mobile", which is of zero value to users. Couple that with the fact that they've unveiled a new logo this year, and they're just begging for confusion. See the icon in the top row here: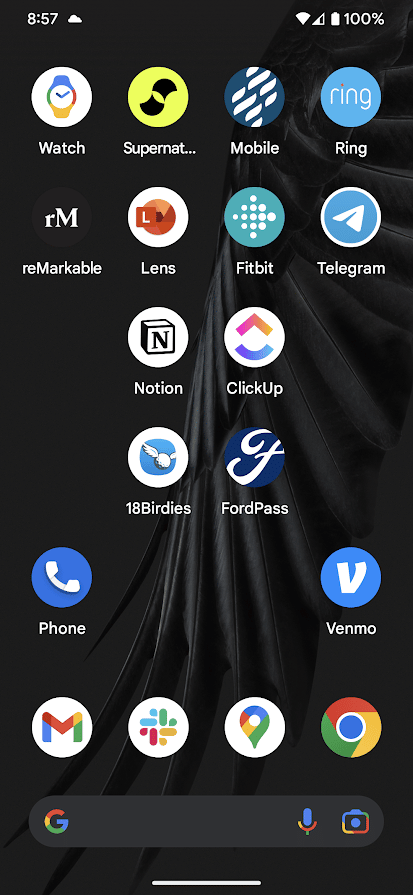 This happens on both Android and iOS, so it wasn't a one-off mistake. I could excuse the fact that they had a ton of work to do and didn't have time for this, but relative to developing the app itself, naming it took 0.001% of the development time.
However, I can see it from their end. They developed custom apps for Windows and Mac as well, so this was indeed the "Mobile" app. From their eyes, that makes sense; there is a "Windows" app, a "Mac" app, and the "Mobile" apps. They simply forgot who they were making the app for, and how ridiculous that naming convention is for an end user on a phone. "Who is it for?" never entered the discussion.
We see this a lot when developing websites for clients. We might be working with a client to rebuild the site, but the site isn't for them — it's for their customers. We frequently remind them of "who is it for?" and "what is it for?", and that gets things back on track. Very rarely do suggestions such as "make the logo larger" benefit the end user in any way, and keeping the real goals in mind help resolve those questions quickly.
The issue with Cadence is a minor annoyance. I know where the app is, I'll get used to their new logo, and I can usually still deposit checks through it. However, the app itself seems to suffer from a major lack of UX as well, so this was not a little mistake, but rather part of a larger trend in how they develop their products.
This would not be acceptable for a solo developer's app, much less for a $20B company. Always remember who you're building for.