Reading Time:
2
min
I'm a big of of asynchronous communication, where two people can talk to each other at different times, like via email where one party can respond to the other two hours later. It's why many people, particularly younger ones, dislike phone calls. Phone calls demand your attention immediately, rather than giving a buffer like with other types of communication.
I think AI may change that.
I'm super excited for what AI is going to bring us, but it's also going to cause some major disruptions due to spam and a lack of trust.
The spam is easy to see coming; way more email, way more AI-driven comments, and just tons of garbage.
Trust will become a bigger issue too. As deepfakes improve and spam grows, it'll become more difficult to see what's really going on.
Plus, AI is just going to create more glut. This funny comic below from Tom Fishburne illustrates it well, and it's literally what Google has promised to do with our email (for both sides of it):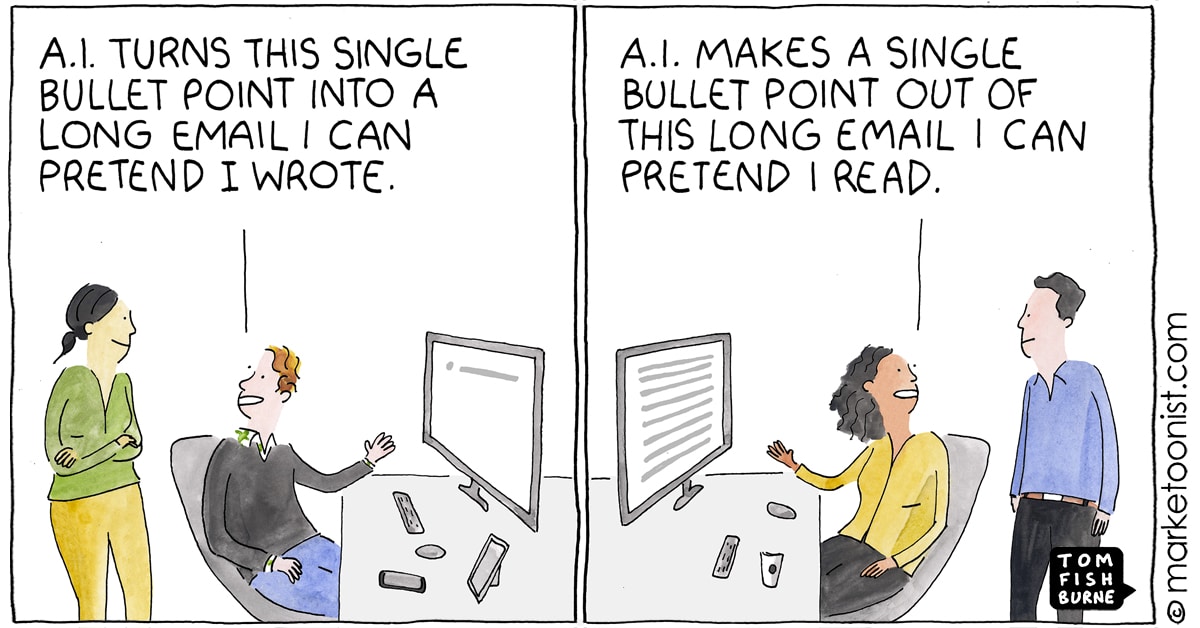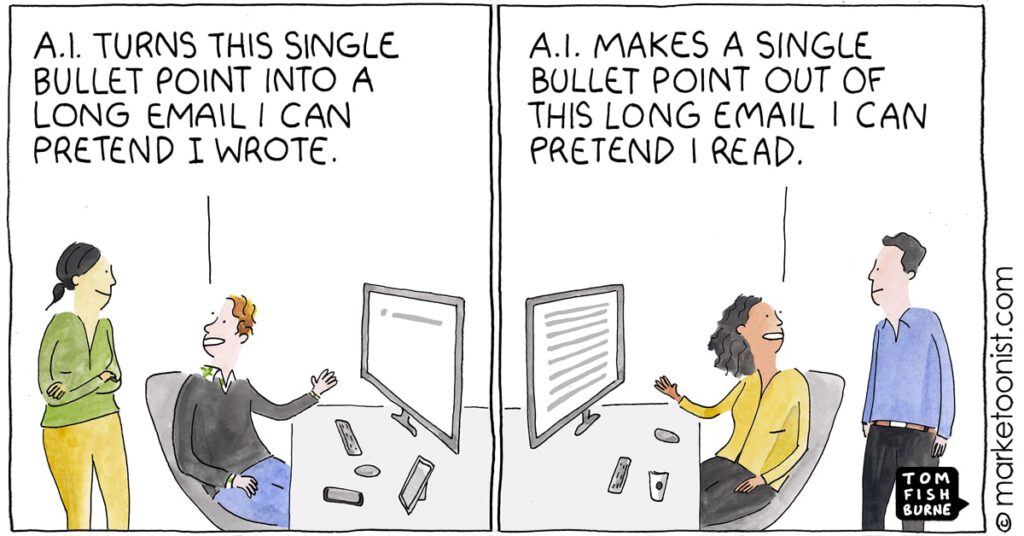 Humans will win
AI is ramping up right as COVID is cooling down, and it's a very hot time for in-person events. We're back to some in-person events here in Atlanta with our Meetup, and they fill up very quickly.
Granted, our world is becoming more spread out than ever before, and most of that can't (and shouldn't) be put back in the bottle, but I think we'll see continued growth of live events in the coming years and I'm looking forward to all of them.