Reading Time:
4
min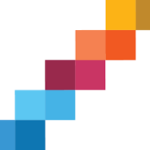 A few weeks ago I was inspired by an episode of the Contactually podcast to work on setting a more focused morning routine. As I began working on building a good routine, Adam Walker talked about a great app during this episode of the Tech Talk Y'all podcast called "Morning Routine". That app is only available on iOS (how is that possible in 2017?), which was unfortunate. However, after some digging I found an app called Tinygain (available on both iOS and Android) that does essentially the same thing but with some nice added features.
I've been test driving and tweaking my morning routine in preparation for today, the first day of school for my two girls (yes, it's July 31 and it's the first day of school here in Georgia). While I'll continue to adjust as time goes on, it's come together nicely and takes roughly 40 minutes as I start my day.
I still don't drink coffee in the morning, so I just get up, grab a glass of water, and get to work.
Email (2 min)
I intentionally keep this short, but I do a quick glance to make sure there are no fires to put out. Since I typically go to bed with an empty inbox, there's usually only a handful of junk in there by the morning. I delete the junk, save other tasks for later, and then I can attack the rest of the routine without having the "what if there's an emergency email?" in the back of my mind.
Tinygain
Next, I fire up Tinygain. It walks me through the rest of the routine with the pieces I've set up in there.
Morning power questions (2 min)
Tinygain has a lot of "routines" available that you can add, and "morning power questions" is a good one to help start the day. It just walks through a few simple questions so you can begin to frame your day:
What do I have to look forward to today?
What's absolutely perfect about my life?
How can I make today absolutely awesome?
What is the best thing that could happen today?
I may adjust the questions a bit over time, but that's how they came and it's a solid way to start.
The five minute morning journal (4 min)
Next is another pre-built routine called "the five minute morning journal". It asks somewhat similar questions, but encourages you to write them down. I use journey.cloud to store them, but you could use any app or even just a pen and paper.
Write down three things you are grateful for.
Write down three things that would make today great.
Describe how well you slept last night. If you remember any dreams, write them down.
What is the one thing you want to accomplish today?
Write whatever is on your mind right now.
My custom routine
Lastly I dig into my custom routine that I built into Tinygain. Most are simple slides, but I have a timer on one of them.
Feedly (4 min)
I go through my Feedly, save items to read for later, and just work it down to zero. Feedly tends to stay fairly quiet overnight (but crazy during the day), so I like to make sure I'm at a fresh start.
Bible (8 min)
I'm working through a one-year Bible, so each day is roughly a 8-10 minute read. Each day is a passage from the Old Testament, the New Testament, Psalms, and Proverbs.
Brainscape (10 min)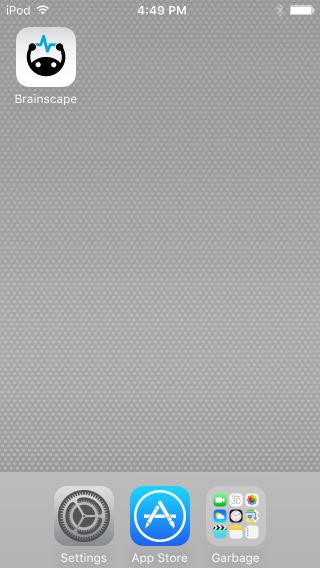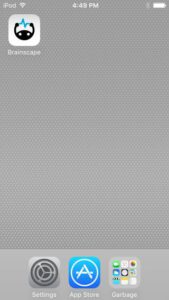 Studying Brainscape can be open-ended, so I set a 10 minute timer on it in Tinygain. I try to study more throughout the day/evening as time allows, but this makes sure that I at least get a little time in there in case the day gets crazy.
I've also discovered that the Brainscape iOS app has some new features that aren't yet in the web version or on Android. One is called "smart study" (to go through all of your subjects at once) and the other is called "random mix" to go through all of the decks within a given subject at once. They're killer features, and should be coming to Android and the web later this year. In the meantime, I've taken over an old iPod Touch from my daughter (she has an iPhone now, so she'll be ok) and I've wiped everything from it except for Brainscape. It works quite well.
Because Brainscape syncs between devices, I can use that iPod Touch for the morning session, but still use my Pixel or the Brainscape website to study at other points during the day.
Cloze (3 min)
Next I visit Cloze to see who it thinks I need to get in touch with today. It usually gives me 2-4 people, and I often only choose to reach out to one of them with a quick email.
Birthdays / Special wishes (3 min)
I hit the Facebook birthday list and the LinkedIn notifications and reach out to a few people. I don't necessarily reach out through those platforms ("happy birthday" wishes on Facebook get buried), but it's a good place to see who is celebrating today.
High fives (4 min)
The last piece is what the Contactually podcast called "high fives". The speaker said he hits his major social channels and tries to like/comment on five things on each. I don't use the rule of five, but I try to go to my Facebook, Twitter, Instagram and LinkedIn feeds and interact with a few folks.
As with other items on this list, I try to do this a bit throughout the day, but some days get hectic and I don't get back, so this ensures that I'll at least talk to a few people on there.
That's it!
It's a fairly long list, but Tinygain helps me to walk through it fairly quickly. After this is breakfast with the family, typically a short workout, then shower and off to work.
Do you have a set morning routine? What am I missing from mine?