Reading Time:
2
min
I've long thought that having a standing desk at home would be helpful, but couldn't quite figure out how to make it work in our house. I have a pretty hefty desk with three screens (old photo here) and none of the solutions I could find seemed right.
Then I realized, with the help of my wife, that I could just put a second desk right behind where I set — literally swivel my chair 180 degrees and stand up. It works!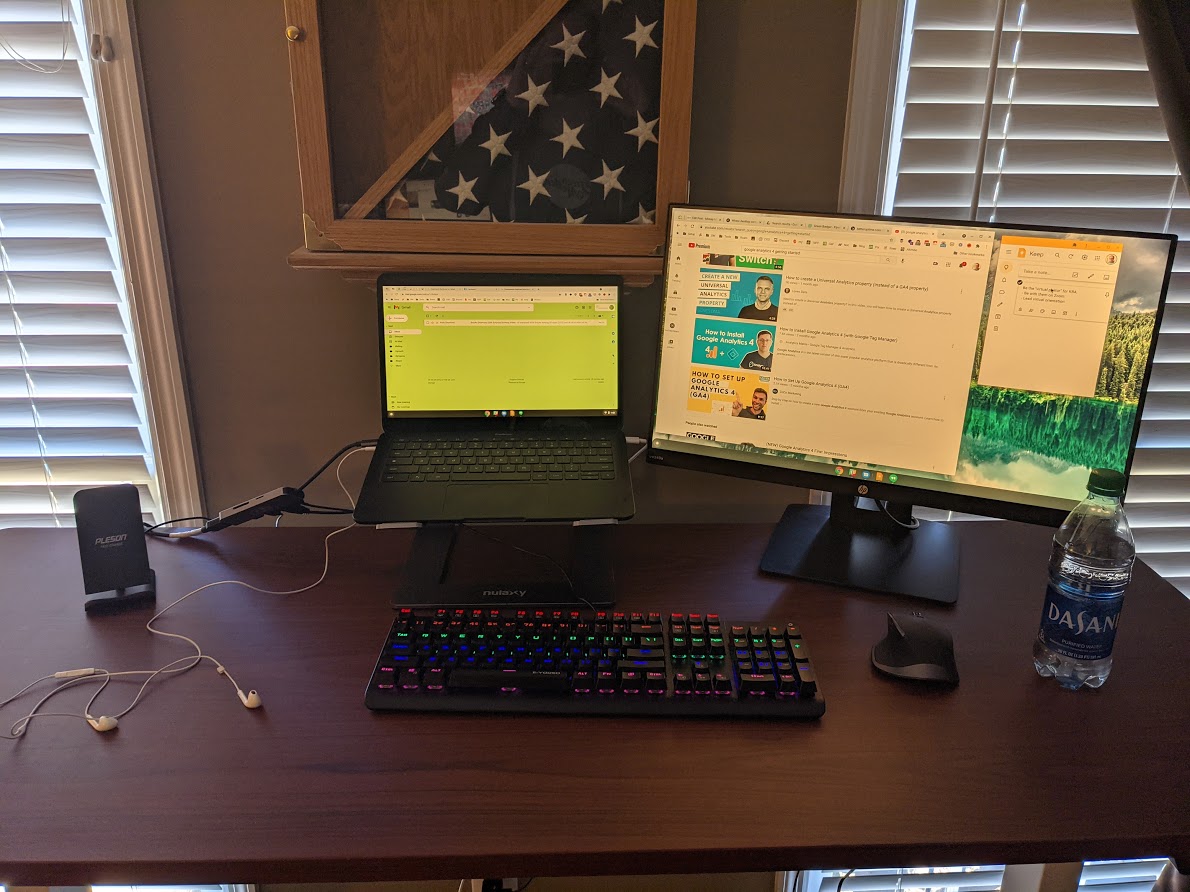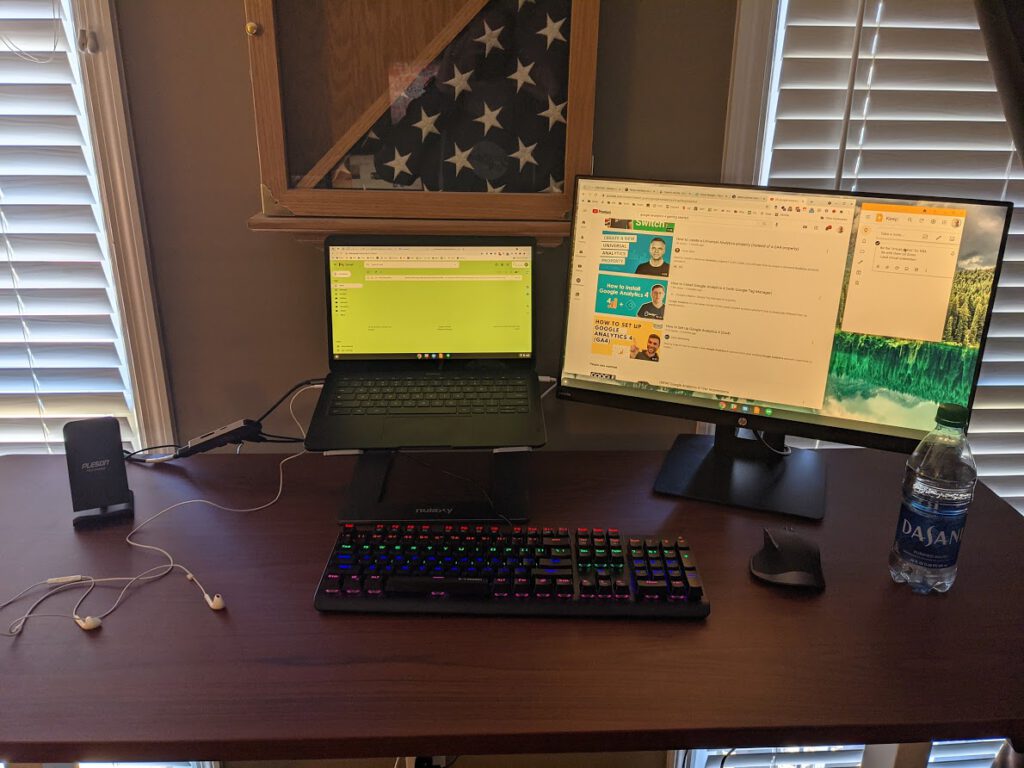 I already had the laptop, a Google Pixelbook Go (sort of a high-end Chromebook), so I picked up a few things to help make it work a little better. Really the laptop alone would have been sufficient, but I figured if I could make a more productive place to work, I might use it more often. To go with the laptop, I picked up a cheap HP monitor and a separate keyboard and mouse. The full list of items is at the end of this post.
With just those, I now have a lot better space to work.
Software and syncing
Because my life is essentially 100% in the cloud, going from sitting at the main desk to standing at the Chromebook is fairly seamless. I keep my main tabs open on both (email, calendar, Slack, Notion, etc) so they both stay in sync.
The challenge is with open documents; I generally have 5-10 tabs open with various projects that I'm working on. I can easily open them on the laptop as well, as they're all in Google Drive, but keeping "matching tabs" open is not really feasible.
For what I'm doing for now, though, that's ok. I can stand up, open up the document or two that I need to work on, and then go sit back down a bit later.
When I post about new ideas and plans in this blog, some stick and some don't. Here's to hoping this one sticks.
---
Full list of items I used for this: