Reading Time:
2
min
I never thought I'd do it, but as I mentioned in my last post I've started using a paper planner this week. I'm not leaving any of my digital tools behind, but adding this paper planner could be a great addition to my workflow.
It started by listening to Michael Hyatt's podcast. I had listened in the past, gave it up, but somehow I got back into it. In listening, two big things recently clicked together for me:
I work and think a lot like Michael, at least from a technical perspective. We've both used Nozbe, Todoist and Asana for tasks, we both have used Evernote for years, and we're both slowly giving it up in favor of Notion. If he has a suggestion for tech or productivity, I'm willing to listen.
He insists that his "hybrid" productivity solution (partially digital, partially paper) is essential to getting things done. I was skeptical, and still am to some degree, but see item #1 above.
With that in mind, I picked up his Full Focus Planner and am diving in.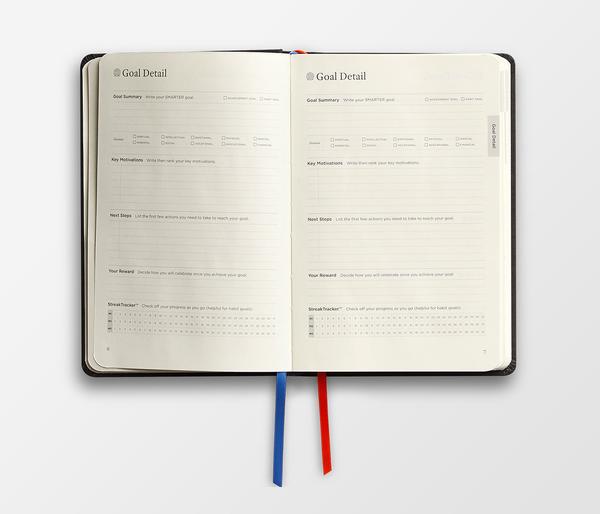 I've gotta say, I really don't like to write. I have bad handwriting, and it's much slower than typing. I've come to learn, though, that the slowness of handwriting is exactly why tools like the Full Focus Planner work. By forcing yourself to write, you have to slow down and really consume what you're doing.
For me, the best part of that slowness is at the beginning of my day. I was usually pretty good about reviewing my calendar each morning so that I'd know what was in front of me, but taking the time to write down the main meetings in the calendar, and taking the time to consider what my "daily big 3" tasks will be has been remarkable.
I've also been bad about personal goal setting. Ali and I do a great job of meeting quarterly to plan for the future of GreenMellen, but my personal goals were just kind of floating around. By digging into this planner and using it properly, it's forcing me to articulate some of my goals and start putting together solid steps to achieve them.
If you're interested in trying it for yourself, there are tons of videos on YouTube of people giving their thoughts. For me, the most helpful videos were the "getting started" series. Just seeing a bit about how they suggest you set it up helped me to really understand it. I skimmed through those to help me decide to buy it, and then once the journal arrived I worked through those videos in more detail to really get things set up properly.
Do you still use a paper planner? Is it your main source of info, or does it simply augment what you have in your digital tools?