Reading Time:
2
min
I posted a few days ago about a simple change that some websites can make to cause a huge jump in traffic, and the resulting screenshots from Google Analytics show what that looks like.
But what if the opposite happens? What if your traffic dips, and you need to figure out why? Google recently published a post with some helpful graphs to give you a rough idea of what the problem might be. Here is the quick overview: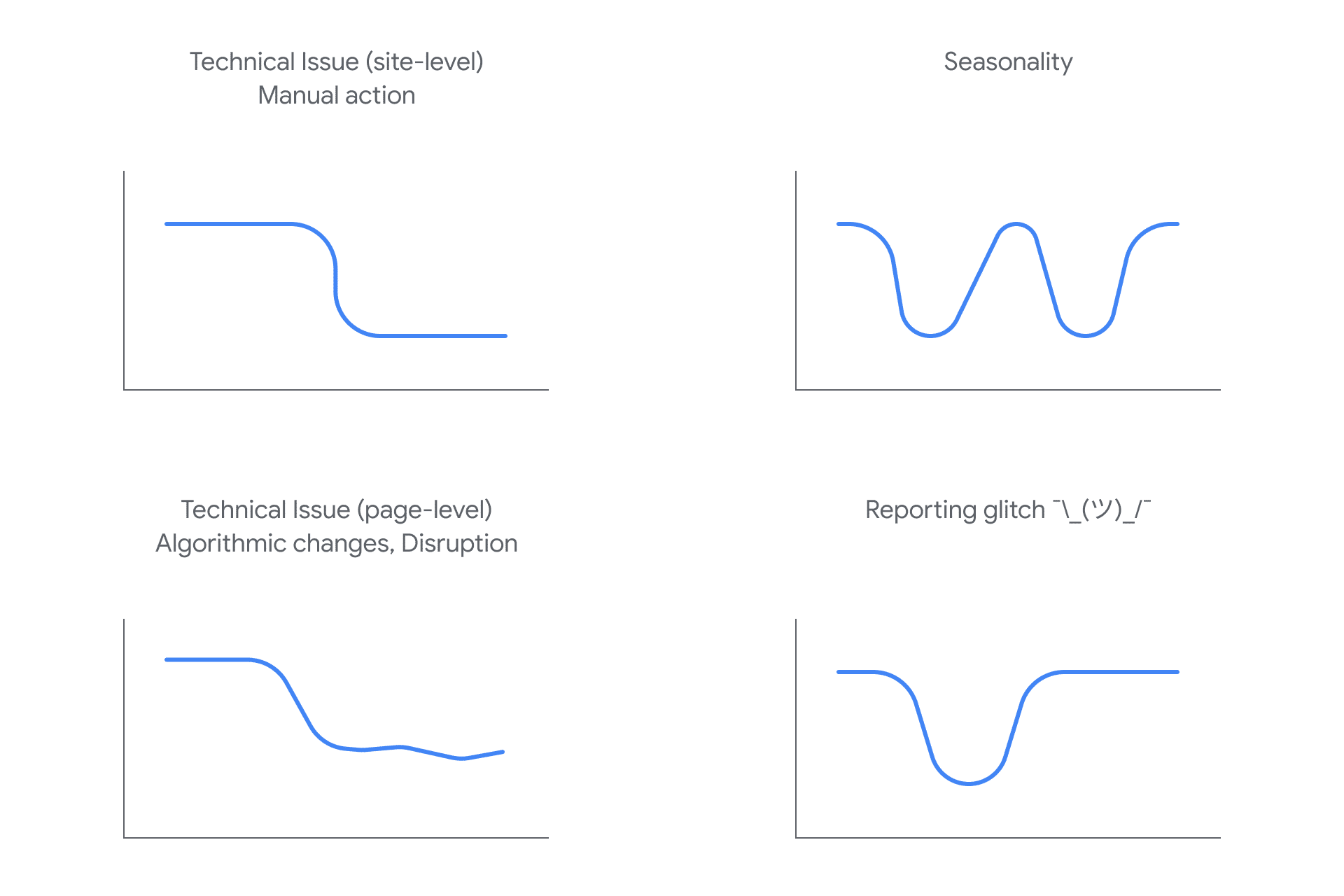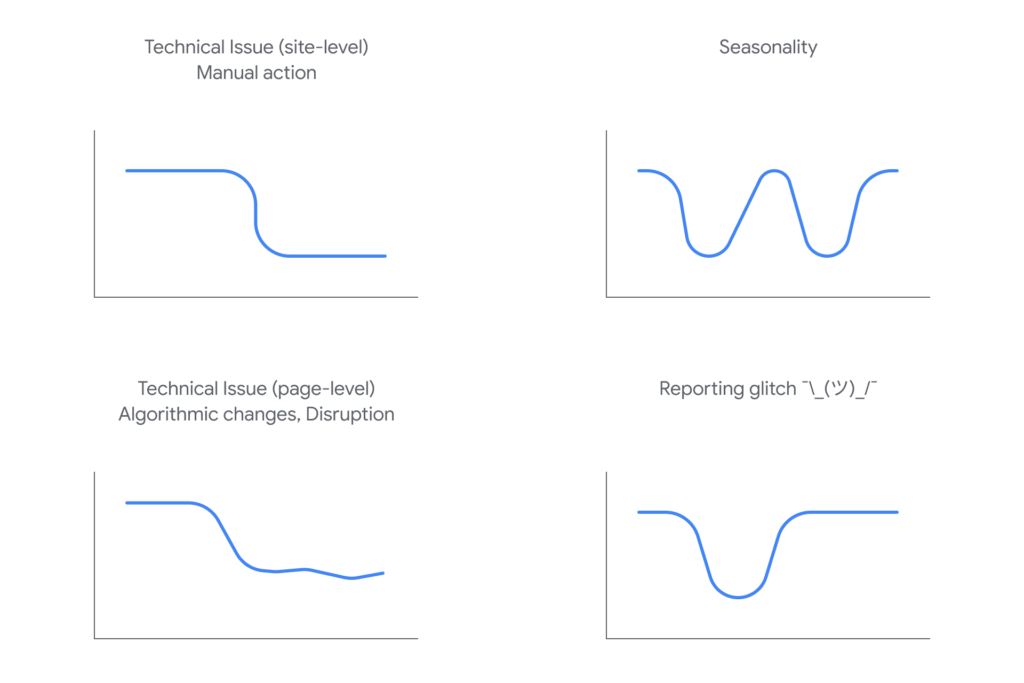 In my experience, these line up pretty well. The only problem is that you need to let some time go by in order to see the full picture, which could be a big problem. For example, if you're halfway through the "technical issue", it looks a lot like if you're halfway through the "reporting glitch". One of them will resolve it itself, but the other is a serious problem that needs to be addressed immediately.
If you see any kind of major traffic dip, your best bet is to hop into Google Analytics or Google Search Console and try to figure out what might be wrong. If it's indeed a technical issue of some kind (it might be that pesky magic check box), you'll want to get it resolved as quickly as possible.
If you're seeing traffic falling and can't figure out why, reach out and I can try to help you diagnose it. In the meantime, check out Google's full post for details on each of the issues outlined above so you can start to understand what your traffic drop might really mean.