Reading Time:
2
min
It seems pretty logical, and it is, but when someone is moving their mouse around their computer screen, their eyes tend to follow. A paper out of Carnegie Mellon University studied this to determine exactly how much a person's eyes match their mouse movements. They found:
84% of the times that a region was visited by a mouse cursor, it was also visited by (users') eye gaze. In addition, 88% of regions that were not gazed by the eye were also not visited by a mouse cursor.
It's pretty clear that a user's eyes will tend to follow their mouse. But why does this matter?
Tracking the mouse
When working to optimize your website, one thing you can do pretty easily is track the movement and clicks of a user's mouse on your site to understand how they're using it. For example, this page shows hotspots that have been clicked recently on the GreenMellen website.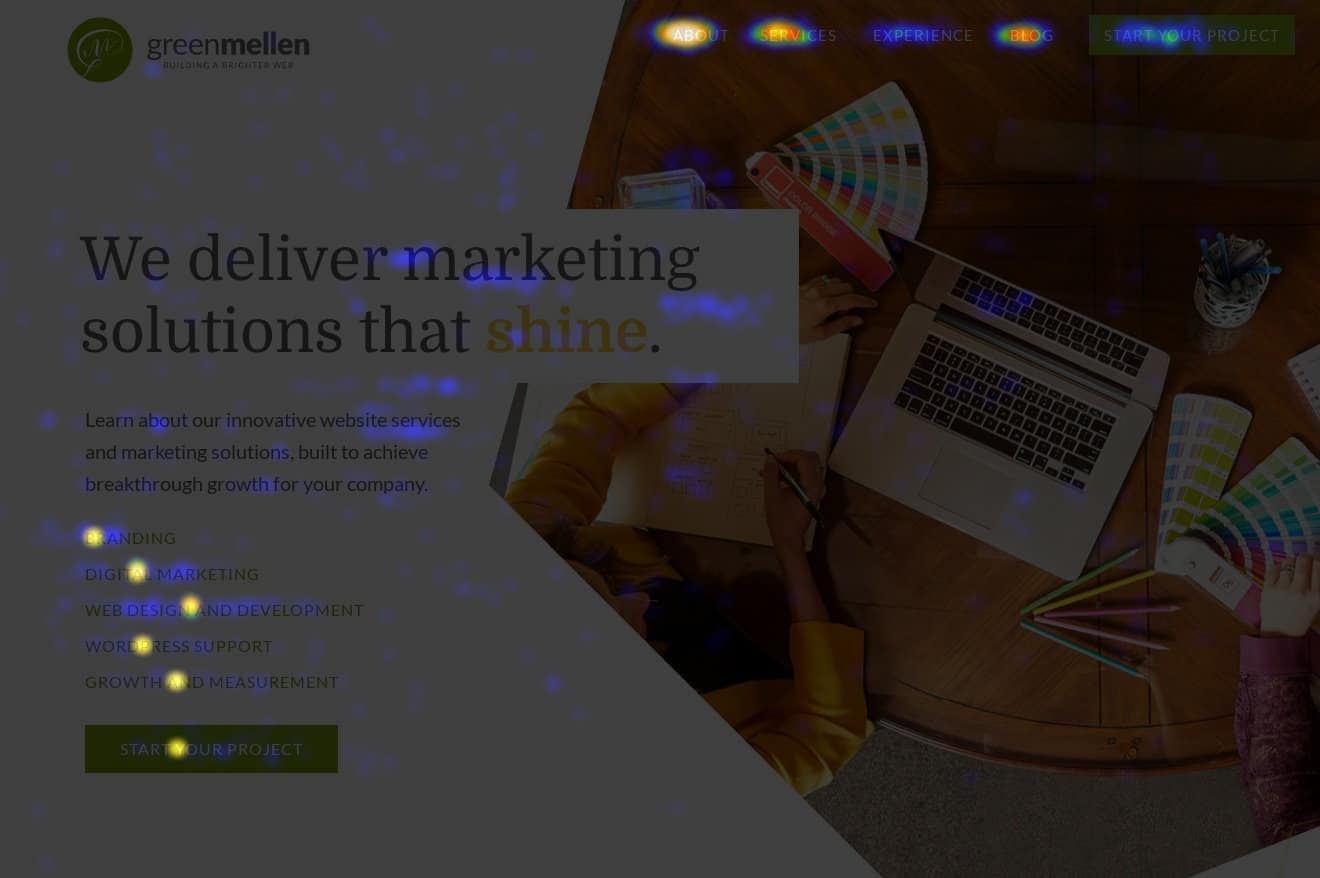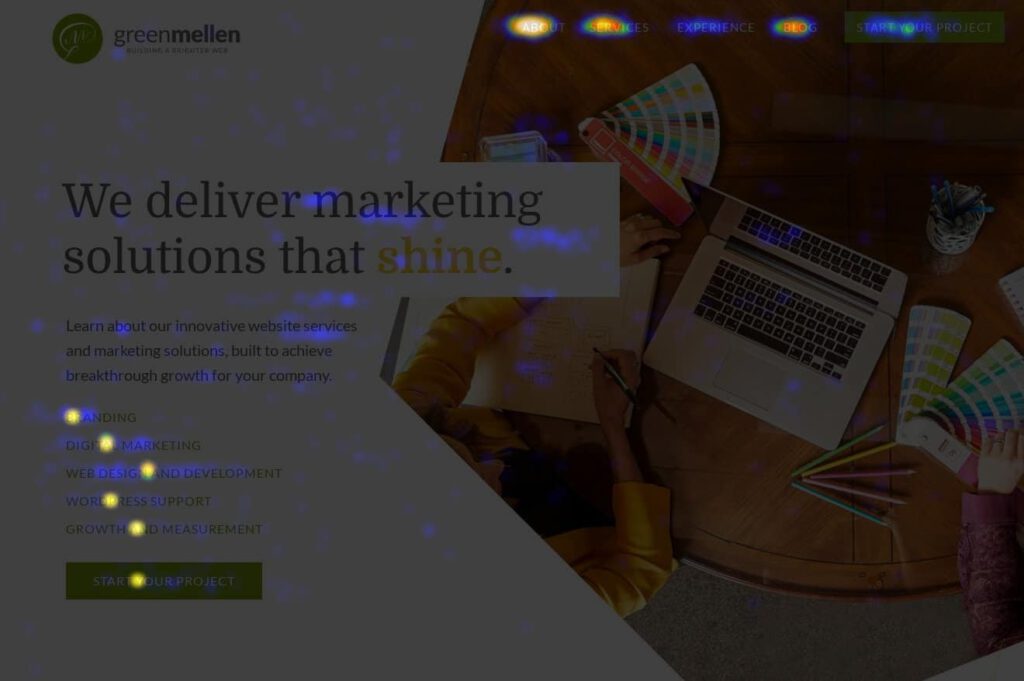 Tracking user's eye movements is essentially impossible without special equipment and testing, but if you can capture their mouse and show that it matches their eyes pretty closely, you have some rather solid data.
If you want to know exactly how people are using your website, you can run focus groups and do other testing to get a very good look at it. However, for a fraction of the price and effort you can use tools like heatmaps and be confident that the results are 80%+ the same as if you were able to track their eyes.
If you want to try this on your site, there are a lot of great tools out there that can help (we use one called CrazyEgg). If you need help sorting it out, reach out to us at GreenMellen and we can help point you in the right direction.